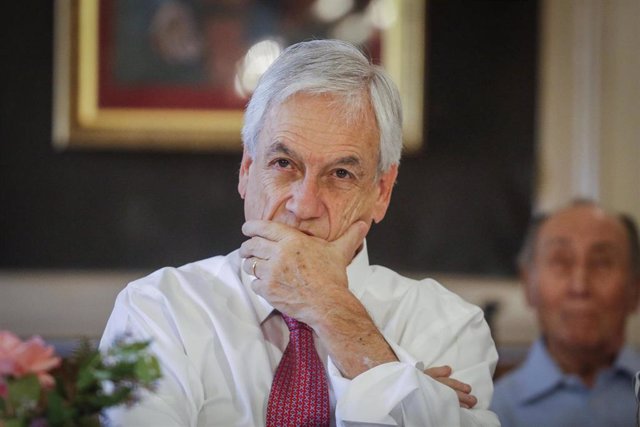 The president of Chile, Sebastián Piñera – AGENCIA UNO / SEBASTIAN BELTRAN GAETE
SANTIAGO, Dec. 16 (Agency One / EP) –
The rejection of the Chilean president, Sebastián Piñera, has grown by two points to 79 percent in just one week, in the midst of the country's crisis due to protests against social inequality, according to an opinion poll published Monday by Cadem .
While the rejection of Piñera continues to escalate its approval, instead, it has stagnated at thirteen percent. The same goes for the Government, which remains with 15 percent support, although critics have gone from 76 to 78 percent.
These numbers are explained because, at the same time, 74 percent of respondents believe that the country is going astray in political, economic and social matters. Specifically, 93 percent believe that the Chilean economy is stagnant or in decline.
Asked about the battery of measures announced by Piñera in response to the protests, the rejection has also been increasing. 56 percent considered that the first ads were bad or very bad, a figure that stands at 70 percent compared to the latest measures.
On the other hand, Cadem has registered 80 percent support for the LasTesis feminist collective, compared with 14 percent of those who have a negative image of it. This Chilean group has acquired worldwide notoriety as the author of the 'performance' 'The rapist is you'.
Protests in Chile broke out on October 17 for the fourth rise in the price of the subway in a few months but quickly escalated to denounce social inequality and demand a constitutional change.
More than 20 people have died from the repression of demonstrations against the Government, including five of which the National Institute of Human Rights (NHRI) has accused the security forces.
Piñera, who reacted initially declaring the state of emergency, apologized for not listening to the Chileans, announced a "social agenda" to meet their demands and remodeled the Government to carry it out.
In addition, the Chilean president has agreed 'in extremis' to a constitutional process that will be decided in a plebiscite next April. Despite this, the protests have continued.