The reform that legalizes same-sex marriage enters into force in Northern Ireland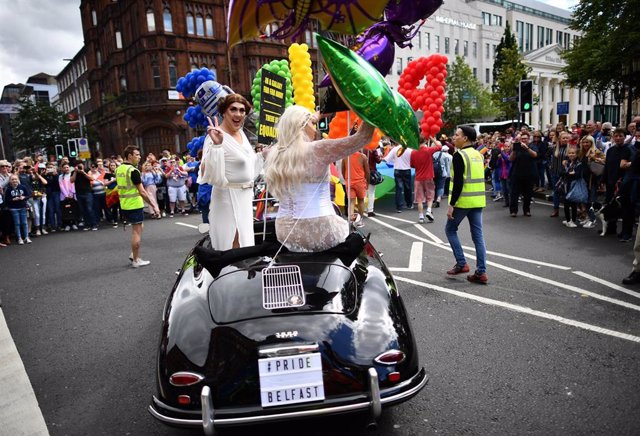 Gay pride parade in Belfast – GETTY IMAGES / CHARLES MCQUILLAN – Archive
LONDON, Jan. 13 (EUROPE PRESS) –
Northern Ireland recognizes homosexual marriage since Monday, thanks to a reform that opens the door to the celebration of the first weddings in February and is the indirect result of the long political stalemate and the lack of a full-fledged Executive in British territory
Given the stagnation of negotiations to form a government in Northern Ireland, and with the powers transferred to London, the British Parliament approved in July a series of changes that set the deadline of October 21 to extend social rights if there was no political pact in the Ulster.
After the deadline, a law that extended the assumptions by which a woman can terminate the pregnancy – assumes a 1967 reform already in force for England, Scotland and Wales – entered into force and the first gay weddings were authorized, although in In this case, the date set for the changes to take effect was January 13, 2020.
Thus, from Monday, same-sex couples can start registering in Northern Ireland, where the rights of those who are already legally married in other areas will also be recognized. In addition, heterosexual couples may also subscribe civil unions, according to BBC public television.
An Amnesty International spokesman, Patrick Corrigan, has celebrated this "historic day for equality and Human Rights in Northern Ireland," where homosexuals will no longer be "second-class citizens." "They can finally get married and have their relationships recognized as equals," he added.