The Puebla Group recognizes Morales as "legitimate president" of Bolivia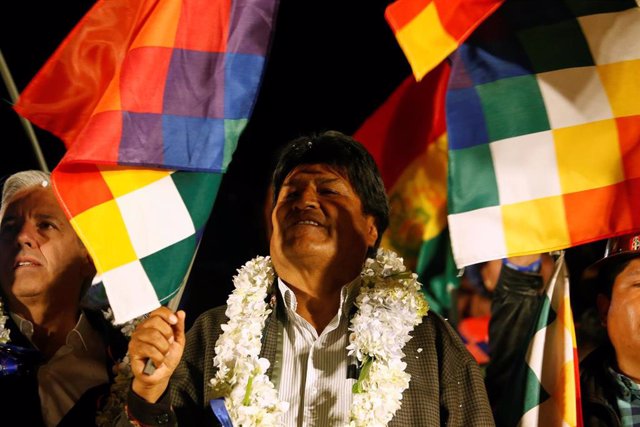 The president of Bolivia, Evo Morales – REUTERS / DAVID MERCADO
MADRID, Nov. 9 (EUROPE PRESS) –
The group of former Latin American leaders of the left known as the Puebla Group has recognized the president of Bolivia, Evo Mporales, as the legitimate president of Bolivia in the midst of the post-electoral crisis in the Latin American country.
The group, which includes among others the former president of Brazil, Dilma Rousseff, the former Uruguayan president José Mujica or the former Colombian president, Ernesto Samper, has declared his support for Morales during the inauguration of the second meeting of this group in Buenos Aires.
Samper, general secretary of the Union of South American Nations (Unasur) between 2014 and 2017 said that "in relation to Bolivia, Bolivian leaders must agree to resolve these differences that are occurring" and warned that "there are still totalitarian temptations ".
Likewise, the former president congratulated the president of Argentina, Alberto Fernández, for his victory in the general elections, before stating that the Peronist leader has "the torch of Latin American progressivism in his hands."
Finally, Samper has celebrated the recent release of former President Luiz Inacio "Lula" da Silva, "which is the release of many of us, who live his judicial kidnapping." "We hope this encourages us to continue looking for other types of support for people who are victims of due process in their respective countries," he said.