The Prosecutor's Office of Bolivia begins a criminal proceeding against Morales for electoral fraud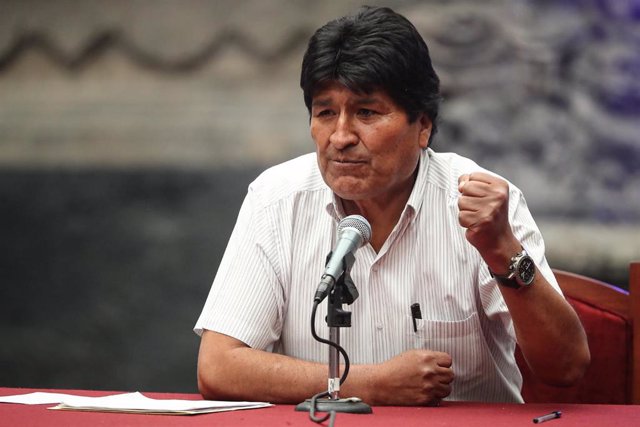 Former Bolivian President Evo Morales – GETTY IMAGES / HECTOR VIVAS – Archive
MADRID, Feb. 20 (EUROPE PRESS) –
The Prosecutor's Office of Bolivia has informed on Wednesday that it will initiate a criminal proceeding against former President Evo Morales for an alleged electoral fraud committed in the elections of October 20, following the political crisis in which the Andean country is immersed.
"We have received the information that they have opened a new case against the ex-authorities in relation to electoral fraud," said Bolivia's attorney general, Juan Lanchipa, referring to the Prosecutor's Office of La Paz, as reported by the news agency Bolivian ABI.
The process is also directed against his former vice president, Álvaro García Linera, and former ministers Juan Ramón Quintana, Carlos Romero and Héctor Arce.
The former Bolivian president Carlos Mesa filed a complaint against the indigenous leader for electoral crimes in the October elections, which the two attended. Specifically, the complaint points to Morales, Quintana, Romero and Arce as "intellectual authors" of the "gigantic fraud." The Prosecutor's Office sent the complaint to the La Paz Prosecutor's Office on Monday to initiate an investigation into the case.
After hearing the decision, Mesa has said that "the gigantic fraud" in the October elections "cost lives, public goods and more than 217 million Bolivians (more than 29 million euros)." "Bolivia will not allow fraud authors to go unpunished," he said through the social network Twitter.
Morales was proclaimed winner of the presidential elections, in which he sought a fourth term, but Mesa, who was second according to official results, denounced a "gigantic fraud."
The parties agreed that the Organization of American States (OAS) carried out an audit with which it detected "irregularities." Morales resigned on November 10 amid a wave of violence that left more than 30 dead. Jeanine Áñez, then 'number two' of the Senate, proclaimed herself interim president to fill the power vacuum.
The former president is already being investigated for other alleged crimes. The Government of Áñez has denounced Morales before the Bolivian courts for sedition and terrorism and before the International Criminal Court (TPI) for crimes against humanity for ordering his supporters to besiege important cities such as El Alto in the context of post-election violence.