The Prosecutor's Office formalizes the complaint against Netanyahu for corruption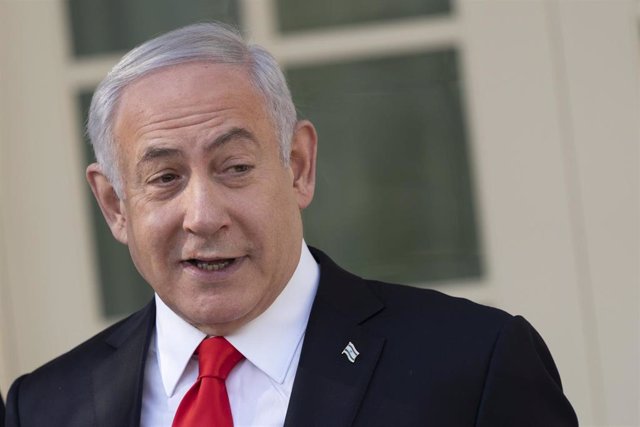 Benjamin Netanyahu – Contact
MADRID, Jan. 28 (EUROPE PRESS) –
The Prosecutor's Office of Israel has formally presented the complaint for corruption offenses against Prime Minister Benjamin Netanyahu, who just a few hours earlier had withdrawn his immunity petition before Parliament to avoid a "circus" after which, in his opinion, hides a "personal persecution" for political reasons.
The attorney general, Avichai Mandelblit, has handed before the Jerusalem District Court documents accusing Netanyahu of bribes, fraud and breach of trust, as he had already raised in November. The formalization of the procedure depended on the parliamentary process canceled this Tuesday, according to 'The Jerusalem Post'.
Netanyahu has withdrawn his immunity request after realizing that his attempt to block the vote in the Knesset would not succeed. The prime minister, who is not obliged to resign despite the accusation, has caused his rivals to get involved in "cheap politics" at "a crucial moment in the history of the state," in reference to the peace plan prepared by the president from the United States, Donald Trump.
"I will not let my political rivals use this issue to interfere with this historic decision that I am leading. As I have done all my life, I will continue to invest everything for the future of our country and of you, the citizens of Israel," said his message. , in which he has promised to "refute the complaints" filed against him.
Netanyahu, who could sit on the bench in a matter of weeks, is charged with the alleged irregularities in three different cases. The most serious of all is the 4000 case, in which it will face charges for bribes, fraud and breach of trust for promoting regulations that benefited the majority shareholder of the Bezeq group, Shaul Elovitch, in exchange for favorable coverage of the Walla portal .
In case 1000, the prime minister is charged with fraud and breach of trust for receiving illegal gifts valued at 700,000 shekels (about 183,000 euros) in exchange for favors. In the case of 2000, he has been charged with fraud and breach of trust for agreeing with 'Yedioth Ahronoth' to weaken the Israel Hayom competition newspaper – favorable to Netanyahu – in exchange for more favorable coverage to the prime minister in the first half. .
The judicial coup comes at a key moment both internationally, by the "agreement of the century" that Trump plans to announce on Tuesday, as well as internally, since Israel will hold its third parliamentary elections on March 3 in less than a year .