The Prime Minister of Ukraine presents his resignation after an alleged derogatory comment about Zelenski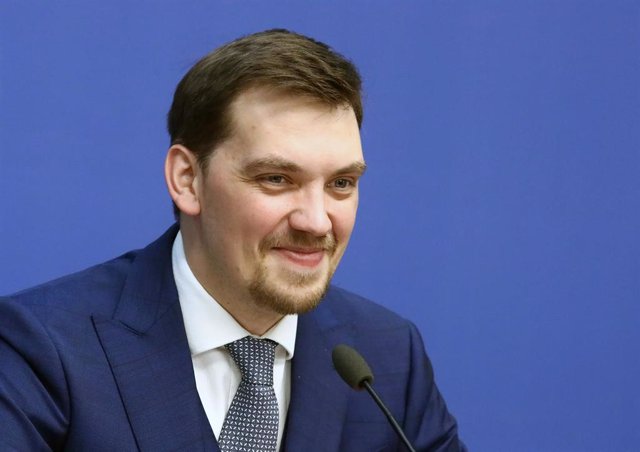 Oleksi Honcharuk, at a press conference – – / Ukrinform / dpa – Archive
MADRID, Jan. 17 (EUROPE PRESS) –
Ukrainian Prime Minister Oleksi Honcharuk has submitted his resignation in office after several Ukrainian media published that he had made a derogatory comment about the ability of Ukrainian President Volodimir Zelenski to understand the economic situation of the country.
In a statement posted on his Facebook profile, Honcharuk has reported that he has submitted his resignation letter to the country's president and explained that he has made the decision because he wants to "clear up doubts about respect and trust" he has in the Ukrainian president.
Honcharuk has said that he assumed the position to apply the president's political program, which he has defined as "an example of honesty and integrity." In addition, he has ensured that Zelenski is a person over whom Ukrainians have expressed "unprecedented confidence" and that "he has every right to evaluate the effectiveness of each member of his team."
As for the recordings broadcast on the Internet and in which he is supposedly heard, doubting the president's ability to understand the economic situation of the country, Honcharuk has said he has always respected the president and has not made derogatory comments about the capabilities of the president.
"Its content artificially creates the idea that I and my team do not respect the president, who is our political leader. It is the interests of many lobbyists who want to get money with such a situation but it is not true," he said, according to local agency Ukrinform reports.
After highlighting the hard work that Zelenski and the Government have done during the last four months to "change the country", he has praised the achievements made by the Executive in this short period of time. "All this has allowed Ukraine to improve significantly in international rankings and halve the value of loans in grivnas, from 18 percent to 9 percent," he said. "We have prepared a solid foundation for the development of the country in 2020," he concluded.