The Prime Minister of Malta will resign imminently before the latest events for the murder of Daphne Caruana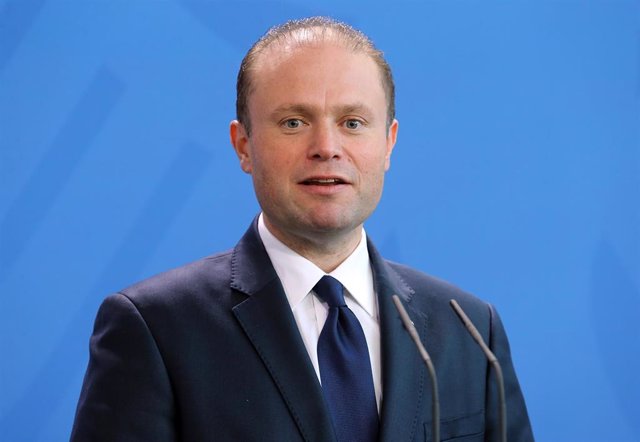 Joseph Muscat, Prime Minister of Malta – Wolfgang Kumm / dpa – Archive
MADRID, Nov. 29 (EUROPE PRESS) –
Malta's Prime Minister, Joseph Muscat, has informed his environment that he will announce his resignation imminently, according to the Times of Malta newspaper on Friday.
His decision has been precipitated by the political and legal crisis that has triggered the latest events surrounding the investigation of the murder of journalist Daphne Caruana Galizia, whose death would have linked people from his closest circle.
According to the newspaper, Muscat has met with the country's president, George Vella, this Friday morning and would have informed him of his intention to resign. The sources consulted by the newspaper have said that the prime minister will offer a televised message to the nation to announce his decision.
His resignation, according to two government sources, will open a process for the election of a new leader in the Labor Party, with which Malta would have a new prime minister by January. It is still unclear if Deputy Prime Minister Chris Fearne will take over the government until then. Muscat has been in office since 2013.
The impending resignation of Muscat is known after the Maltese Police have released businessman Yorgen Fenech, arrested for his alleged relationship with the murder of the journalist, after not having brought charges against him before 48 hours were completed of the arrest, according to 'Malta Today'.
The businessman was arrested during the investigation into the murder of the reporter and has repeatedly requested his pardon from the Government in exchange for providing information about people close to the Maltese prime minister. The Government decided in the early hours of Friday to reject his request for pardon.
Fenech has been released this Friday by the Police under police surveillance. He was arrested for the first time last week when he was about to leave the country on one of his luxury yachts, just as the investigation into the murder of Caruana Galizia reached its final stretch.
Fenech's release comes hours after the other detained in the investigation, Keith Schembri, the former chief of Muscat Cabinet, who was released Thursday afternoon. Fenech has been mentioned by another detainee, Melvin Theuma, as the person who commissioned the murder.
Local newspaper 'Malta Today' reported Thursday that Fenech would have paid 450,000 euros for Caruana Galizia to be killed. Reuters for its part said that the authors of the bomb placement in his car received 150,000 euros for killing the journalist.
The three men who carried out the murder, George and Alfred Degiorgio and Vince Muscat, are being held awaiting trial.