The president of Uruguay declares the state of national emergency regarding gender violence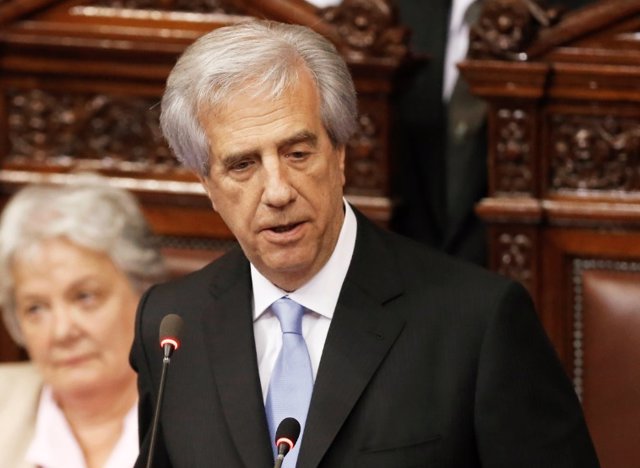 The President of Uruguay, Tabaré Vázquez – REUTERS – Archive
MADRID, Dec. 31 (EUROPE PRESS) –
The president of Uruguay, Tabaré Vázquez, has declared a state of national emergency regarding gender violence in response to "the commotion caused by the recent acts of violence against women."
In his resolution, Vázquez stressed that "all the State's responses have proved insufficient" and has emphasized that "the prevalence of gender violence continues to be very high in Uruguay."
In this regard, he stressed that it is "a complex structural problem that has been shown to reach a plateau that does not diminish", before emphasizing that it is necessary "the review of everyday behaviors" to address this situation.
The president also said that the specific measures "immediately applicable" include "promoting a high-level meeting" to "strengthen the necessary coordination to provide greater efficiency to the process of access to justice for the protection of women, girls , children and teenagers. "
He also stressed that the electronic ankle brace program will be expanded with the purchase of 200 more units to "concomitantly strengthen the monitoring team" and "protection measures aimed at women and the community against the imminent risk of life will be disseminated, through Public Good Campaigns. "
Vázquez has detailed that virtual courses will be launched "for the promotion of non-violent masculinities" with the aim of "promoting changes in socio-cultural patterns and contributing to the prevention of gender violence", as well as courses on prevention of sexual abuse in girls, boys and teenagers.
Along these same lines, an intervention program in prisons will be activated "for men who exercise gender violence and strengthen strategies for the attention and prevention of gender violence in women deprived of liberty."
Finally, the Uruguayan president has also proposed to the incoming authorities a National Emergency Plan for a Life Free of Gender Violence, which includes educational actions and the promotion of "cultural changes" to address this situation.
Vázquez will be replaced in office on March 1 by Luis Lacalle Pou, who won the presidential elections in November, ending the 15 years of governments of the Frente Amplio, ten with the current president and five with José Mujica.