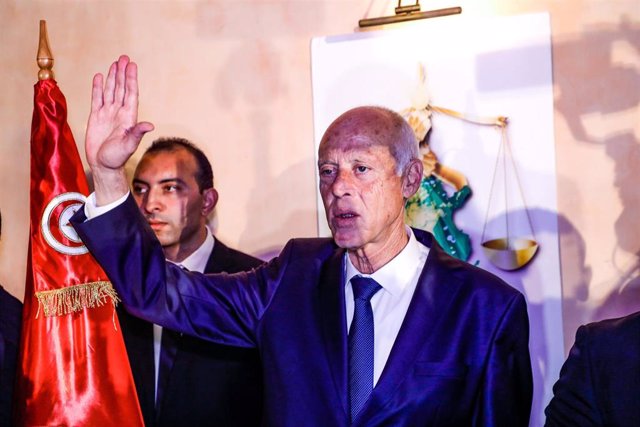 The president of Tunisia, Kais Saied – Khaled Nasraoui / dpa – Archive
MADRID, 30 Jan. –
The president of Tunisia, Kais Saied, signed a decree Thursday extending the state of emergency in the country for another three months, as confirmed by the Presidency in a brief statement.
The president of Tunisia extends the state of emergency decreed in 2015 for another three months
According to it, the measure will enter into force this Friday, January 31, and will last until April 29, when a new extension should be considered, according to the Tunisian state news agency, TAP.
The country lives under a state of emergency since November 2015, following an attack carried out against a Presidential Guard bus. That same year had already been the scene of attacks against tourist targets such as those in the Bardo Museum in the capital (March) and on a beach in Susa (June).
The measure gives exceptional powers to the security forces, allowing, among other things, to limit the movement of the population or prohibit demonstrations or strikes that could lead to disorders.