The president of El Salvador calls the "insurrection" to force Parliament to approve a loan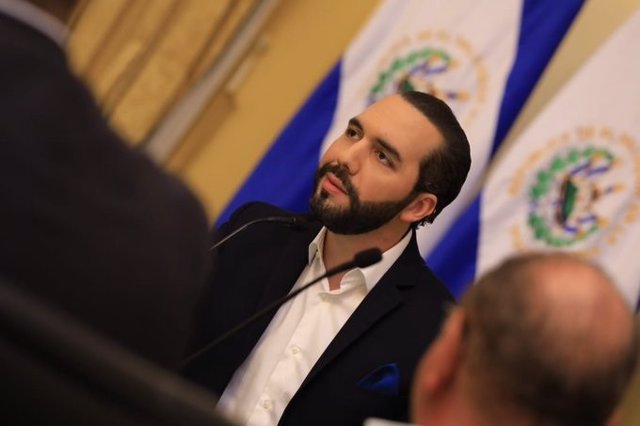 Nayib Bukele, President of El Salvador – PRESIDENCY OF EL SALVADOR
MADRID, Feb. 9 (EUROPE PRESS) –
The president of El Salvador, Nayib Bukele, has called for the "insurrection" to force Parliament to approve a loan of 109 million dollars (about 100 million euros) that promotes Phase III of the Territorial Control Plan, an initiative to improve internal security.
This Saturday, one of the gates of the Legislative Assembly building, the Salvadoran unicameral legislative body, woke up surrounded by soldiers.
For this Sunday a "citizen concentration" convened by Bukele is invoked invoking article 87 of the Constitution on "insurrection" to pressure the deputies. Said article stipulates that the people have the right to insurrection to restore the constitutional order altered by the transgression of the norms related to the form of government or to the political system established, or by serious violations of the rights enshrined in the Constitution.
The opposition of the left and the right – FMLN and ARENA, the two most important formations of the Parliament – have refused to participate in the extraordinary session of the Legislative Assembly at the call of the Council of Ministers. However, the official Grand Alliance for National Unity (WINS) and the National Concertation Party (PCN) will support the credit.
The Attorney General of the Republic, Raúl Melara, has expressed his opinion on this "clash of powers" between the Executive and Legislative and has called for a "dialogue and consensus for the welfare of the country and its citizens." "As Attorney General, I remain vigilant that the rule of law is respected and that no one transgresses the established limits," Melara said on Twitter.
The United States ambassador to El Salvador, Ronald Johnson, has also defended the dialogue. "I believe in the democratic spirit that lives in all Salvadorans and I am convinced that the best way to resolve conflicts is reasonable dialogue and mutual respect," he also said on Twitter.