The president of Afghanistan is confident that the death of Al Baghdadi weakens his Afghan subsidiary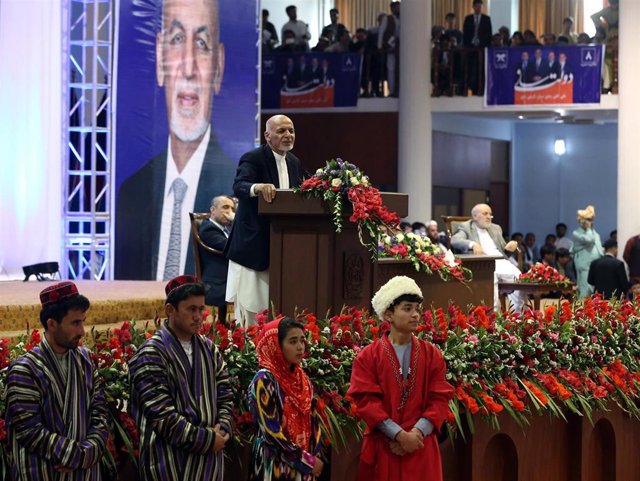 Ashraf Ghani, President of Afghanistan – REUTERS / OMAR SOBHANI – Archive
KABUL, Oct. 28 (Reuters / EP) –
The president of Afghanistan, Ashraf Ghani, has celebrated the US military operation that ended in Syria with the life of the Islamic State leader, Abu Bakr al Baghdadi, and has hoped that this coup against the terrorist group will weaken its branch in the country Central Asian
The Islamic State subsidiary in Afghanistan has emerged in recent years as a major enemy of Afghan government forces, which have been fighting the Taliban since their regime was overthrown in 2001.
"The Afghan government strongly celebrates the operation of US forces that has led to the death of Al Baghdadi," said a spokesman for the Afghan president, in a message posted on his Twitter account. "Death has been the biggest blow to this group and terrorism," said presidential spokesman Sediq Sediqqi.
Al Baghdadi, who has led the terrorist group since 2010, committed suicide by detonating an explosive vest when he was cornered by US special forces in northwestern Syria on Sunday. The president of the United States, Donald Trump, announced his death that same day in a statement from the White House.
Jorasan Province, the Islamic State subsidiary in Afghanistan, swore allegiance to the terrorist group headed by Al Baghdadi but it is not clear if it has direct operational links with the jihadist organization born in Iraq.
The Afghan Islamic State subsidiary emerged in 2014 in the province of Nangarhar, in the east of the Central Asian country, where it continues to have a strong presence. In January 2015, he announced its creation and, since then, has launched attacks in several areas of the country, especially in the north, and has also faced the Afghan Taliban.
Islamic State in Afghanistan has carried out attacks against civilian targets in Kabul and in other cities of the country although some Afghan authorities call into question its claim of authorship of some attacks.
Ataulá Jogiani, spokesman for the regional government of Nangarhar, has said that Jorasán Province has weakened in recent times and has indicated that the death of Al Baghdadi will be a blow to his militiamen. "Without a doubt, the death of Al Baghdadi will have a strong impact on Daesh's activities in Afghanistan," he said.
The United States Armed Forces estimate that the Afghan Islamic State subsidiary has about 2,000 militiamen in Afghanistan. Some senior Afghan officials speak of an even greater number of militiamen although Jogiani has assured that many militiamen have died in combat or have surrendered in recent months. "Now we expect an increase in surrender," he said.
A spokesman for the Taliban, Zabiulá Muyahid, has rejected that the Jorasán Province has a direct relationship with the Islamic State in the Middle East and has assured that it is a group whose importance has been exaggerated by the Afghan Government and the United States. "The Taliban will fight them to death," he said.