The Polytechnic University of Hong Kong completes the site inspection without finding students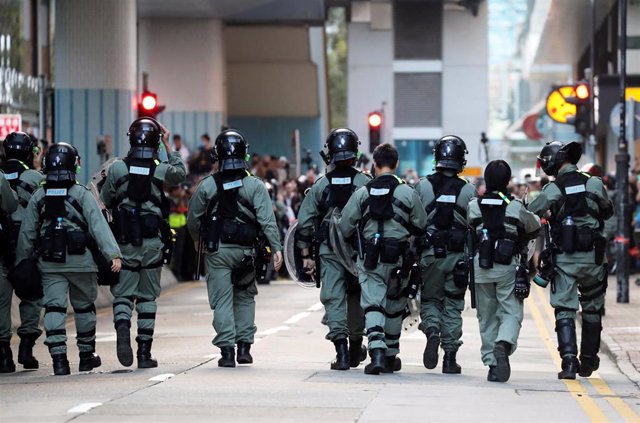 Police deployed at the Polytechnic University of Hong Kong – REUTERS / MARKO DJURICA
HONG KONG, Nov. 27 (Reuters / EP) –
A team of people selected by the Polytechnic University of Hong Kong has completed a first inspection of the entire university campus without finding any student inside, after about two weeks of confinement before the siege of a strong police deployment.
The Police are still deployed on the perimeter around the university campus while the team chosen by the university center is preparing to inspect the facilities for the second consecutive day in search of students who can remain hidden in the campus.
The executive vice president of the Polytechnic University of Hong Kong, Miranda Lou, has assured that, so far, no student has been found on the university campus. "We are confident that we can reopen the center to begin rehabilitation work and reduce the impact on our students and our research projects," Lou said.
The university campus located on the Kowloon peninsula has become a zone of clashes with security forces since protesters decided to entrench themselves in the academic grounds after clashes with riot police officers. Last week, police arrested some 1,100 people around the university center, some of them when they tried to escape from the police siege.
The Polytechnic University is the last of the five university precincts occupied by protesters in an attempt to block the city of Hong Kong, preventing passage through the port tunnel that connects Kowloon with the island of Hong Kong and other areas.
After the local elections of the weekend, in which the candidates defending democracy were imposed, the Chinese authorities have stressed the need to "stop the violence and restore order" in Hong Kong.
Reuters has reported that China's leaders have created a crisis management center in Shenzhen, next to the border with Hong Kong, to face the management of the demonstrations, the largest public demonstrations against Chinese rule since the current president of the country, Xi Jinping, seized power.