The police forces that guard the headquarters of the Presidency of Bolivia decide to mutiny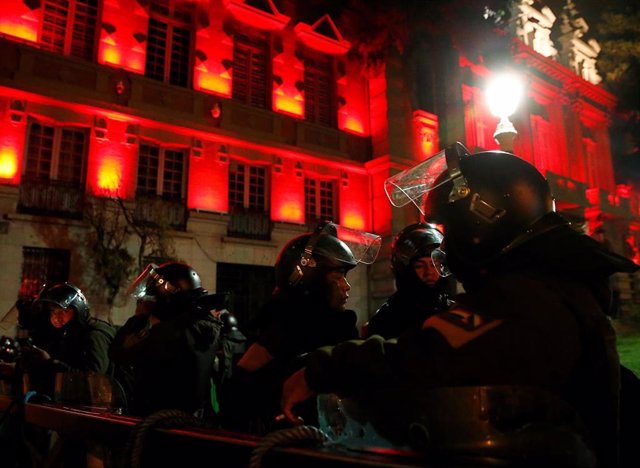 Police guard the Government headquarters in Bolivia – REUTERS / DAVID MERCADO
MADRID, Nov. 9 (EUROPE PRESS) –
A "large" group of Bolivian police, members of the security cordon in the Casa Grande del Pueblo, the new headquarters of the Presidency of the country, have decided to mutiny and have left their positions early this Saturday, according to national media .
"It is mutiny, it is not quartered," said one of the uniformed men while refolding, as part of a column, to the units of the Tactical Unit of Police Operations.
According to the witnesses of the newspaper 'El Debe', the security cords in the accesses to the Casa Grande del Pueblo have been "almost unguarded" and "at the mercy of the popular mobilizations" that demand the resignation of the country's president, Evo Morales.