The Pentagon chief says the US could maintain troops in northern Syria to protect oil wells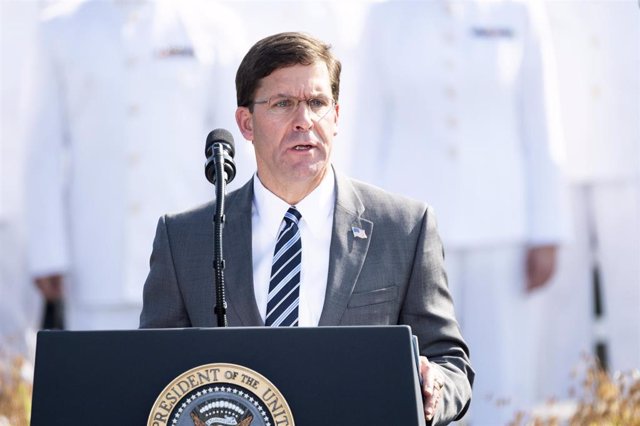 Mark Esper, United States Secretary of Defense – Michael Brochstein – Archive
KABUL, Oct. 21 (Reuters / EP) –
The US Secretary of Defense, Mark Esper, said Monday that the US government is considering maintaining some troops in northern Syria to ensure that oil wells do not end up in the hands of the Islamic State terrorist group.
Speaking to the press during a work trip to Afghanistan, the Pentagon chief has said that keeping some military in northern Syria to prevent the Islamic State from seizing oil wells now guarded by militiamen of the Syrian Democratic Forces (SDS) It is one of the options that the United States is currently studying.
Esper has pointed out that, although the withdrawal of the US military contingent in northeastern Syria is already underway, some troops have stayed alongside the military forces that protect the oil wells and that there have been discussions to keep them in those areas.
The US Secretary of Defense has said that he has not yet presented this possibility to the Government but has stressed that the Pentagon's job is to analyze the different options on the board.
The United States has already begun the withdrawal of military forces deployed in northern Syria to support the SDS, following the offensive launched by the Turkish Armed Forces on October 9 by order of Turkish President Recep Tayyip Erdogan.
More than 100 armored vehicles with US troops have crossed the border from Syria in recent hours to enter the territory of the semi-autonomous region of Iraqi Kurdistan, according to witnesses of the events and responsible for Iraqi Kurdish security forces.
Turkey began the Peace Spring operation on October 9, with which the Turkish Armed Forces seek to expel militia from the Syrian Democratic Forces (SDS) from the northeast of Syria, led by Syrian Kurdish fighters of the Popular Protection Units ( YPG). The Ankara government regards the YPG as an extension of the Kurdistan Workers Party, an organization that it lists as a terrorist group.