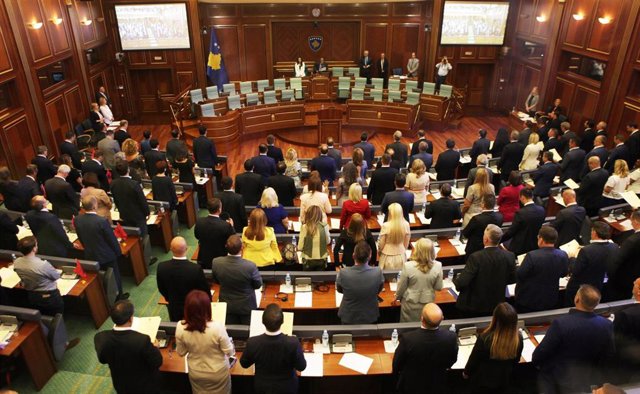 Archive image of the Kosovo Parliament in the previous legislature, in 2017 – REUTERS / HAZIR REKA – Archive
BELGRADE, Dec. 26 (DPA / EP) –
The Parliament of Kosovo will hold its first meeting of the legislature on Thursday, at which the president of the chamber will be elected, at a time when an agreement has not yet been reached for the formation of a new government after the legislative elections of October 6.
The Parliament of Kosovo has convened its first session at 3:00 pm, to proceed with the inauguration of the new deputies and elect the person who will preside over the legislative chamber and the five people who will serve as vice presidents.
The two parties with more seats, Vetevendosje and the Democratic League of Kosovo, have not yet managed to close a coalition agreement to form a new executive because of their differences when appointing ministers and senior officials.
The two formations insist that the president of the country will correspond to one of his representatives when the current president, Hashim Thaci, finishes his term in 2021. In Kosovo, the president of the country is elected by Parliament.
"Our offer to the Democratic Party of Kosovo has expired. We cannot and will not offer more," Vetevendosje leader Albin Kurti said in a message posted on his Facebook social network account late Wednesday.
In the new Parliament, Vetevendosje will have 29 seats and the Democratic League of Kosovo will have 28 representatives, out of the total of 120 deputies that make up the legislative chamber. The Democratic Party of Kosovo, led by Thaci, has been part of all the governments of the last twelve years and now has 24 deputies but, so far, has ruled out joining a coalition to remain in government.