The Papers: London Bridge memorial and cancer 'revolution'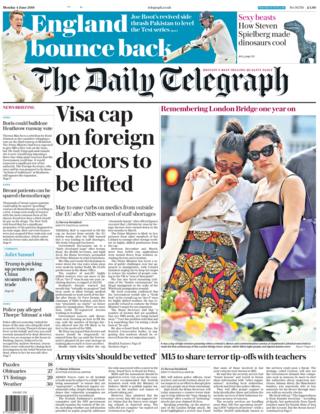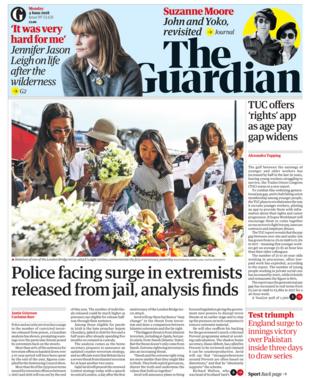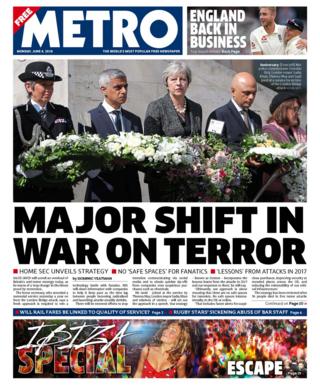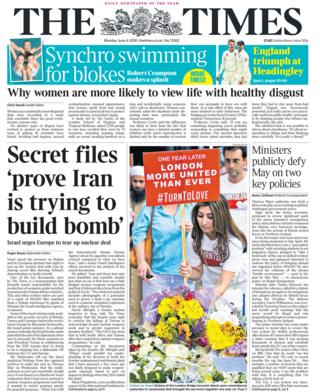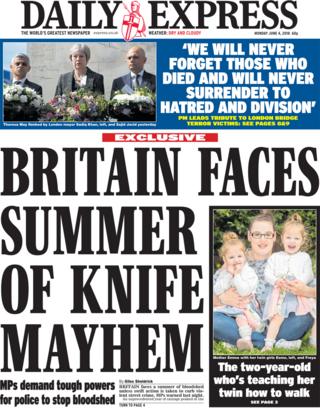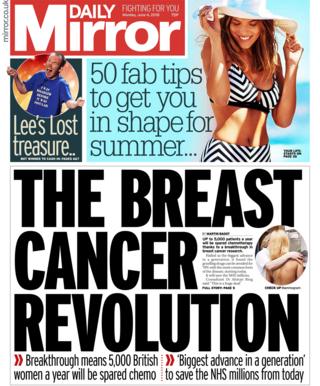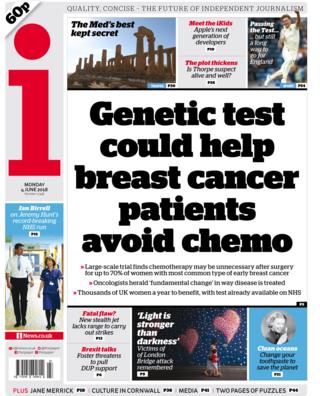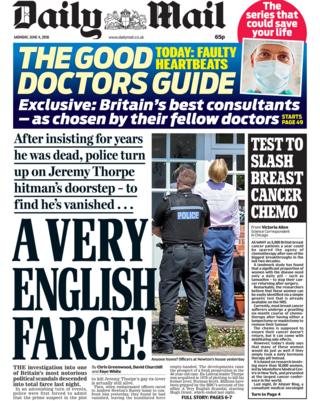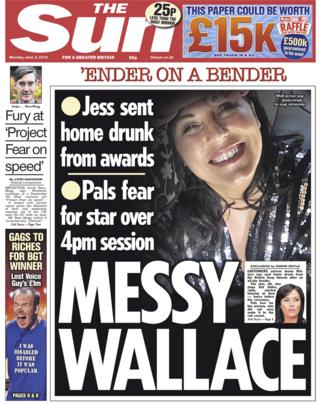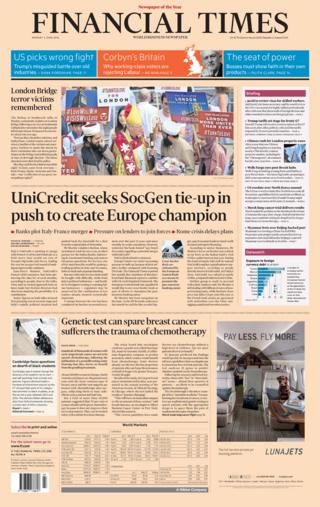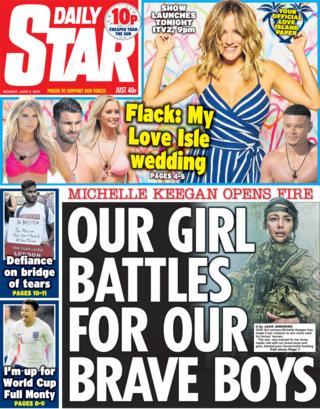 An analysis of prison sentences by the Guardian suggests that police and security services are facing a surge in the number of convicted terrorists being released from prison this year.
It says more than 40% of those sent to jail over a 10-year period will be due for release by the end of 2018 – prompting warnings about how to deal with them. It points out that the hate preacher Anjem Choudry is among those eligible for parole.
Several papers focus on the home secretary's announcement of an updated counter-terrorism strategy.
The Metro's headline describes it as a "major shift in the war on terror". It says new measures will include encouraging companies to report suspicious purchases like chemicals – and renewed efforts to stop extremists communicating via social media.
The Daily Telegraph says MI5 will share intelligence with head teachers – in an effort to disrupt plots and turn people away from extremism.
Nearly all of the papers carry pictures from the commemorations marking the first anniversary of the London Bridge terror attack.
The Daily Express shows Theresa May holding flowers and standing next to the Mayor of London Sadiq Khan.
The Telegraph shows a woman visibly upset, while the Times pictures a woman holding a placard which reads: "London more united than ever".
Get news from the BBC in your inbox, each weekday morning
Several papers are predicting higher prices for thousands of rail passengers as part of what the Times calls "the biggest reform of fares in at least two decades".
The Telegraph reports that cheap advance fares may be phased out, and the Guardian thinks railcards could be axed.
The i says passengers will be consulted on whether fares should be based on the quality of service – with the ultimate aim of creating a simpler pricing system.
The Daily Mail is scathing about police attempts to find the prime suspect in the plot to kill Jeremy Thorpe's former lover 40 years ago.
It reports that, after years of insisting Andrew Newton was dead, officers admitted that he was still alive but then turned up at his home in Surrey to find that he had vanished.
It speculates that there could be a fresh prosecution in the case, which has just been dramatised by the BBC as A Very English Scandal. The Mail's headline reads: "A very English farce".
The Express features what it calls the "walking miracle" of two-year-old twin girls from Blackpool. One of them, Esme Lee, was diagnosed with cerebral palsy, and her parents were told she would never walk.
Now they credit her sister, Freya's, love and encouragement in getting Esme to make "great strides" in a special walking frame.
There's a series of pictures of the identically dressed girls, smiling and holding flowers.
The paper's editorial calls the story "uplifting and heartwarming" and says the girls' unique bond "has confounded the medical profession".