The Palestinian Authority announces the complete breakdown of relations with the United States and Israel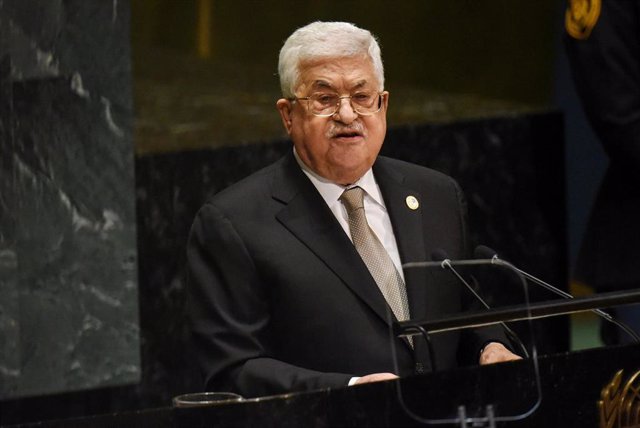 Mahmud Abbas speaks to the UN General Assembly – GETTY IMAGES / STEPHANIE KEITH – Archive
MADRID, 1 Feb. –
The president of the Palestinian Authority, Mahmoud Abbas, announced on Saturday the complete breakdown of relations with the United States and Israel in a gesture of rejection of the peace plan for the Middle East announced by the White House.
"We have informed Israel and the United States that there will be no relationship with them, including the security field," Abbas said during his appearance during the extraordinary Arab League summit held in Cairo, the capital of Egypt.
The plan, presented last Tuesday by U.S. President Donald Trump and Israeli Prime Minister Benjamin Netanyahu, contemplates the Israeli annexation of large areas of the occupied West Bank, including illegal settlements and the Jordan Valley, which It gives Israel a permanent eastern border along the Jordan River.
Trump's plan also proposed to make Abu Dis, on the outskirts of Jerusalem, the capital of a future Palestinian state, a facet rejected at the time by the Palestinians in general, and this Saturday by Abbas in particular. "I will not be the man who delivers Jerusalem," he said.
Even the United Nations Special Rapporteur for Human Rights in the Occupied Palestinian Territories, Michael Lynk, described Friday the peace plan as an "unbalanced proposal" completely in favor of the Israeli side, with the intention of turning the area into a fragmented "reserve" in Palestinian stock exchanges; a measure of the era of racial segregation in South Africa and in clear violation of International Law.
If this plan is realized, the Palestinians would be reduced to a "state of remorse," Lynk predicts, "scattered in archipelagos completely surrounded by Israel, without borders, airspace, or geographical basis for a viable economy, or freedom of movement, or right. to complaint before an international judicial forum. "
This agreement was negotiated exclusively between the two countries, without the participation of the Palestinians, who until now had minimized their diplomatic contacts with the United States after Trump ratified in 2017 the status of Jerusalem as the capital of Israel in the eyes of his administration.
"The agreement is totally rejected. There is no place at the negotiating table for any part of this agreement," said Abbas, who has nonetheless declared that the Palestinian Authority is still betting on a peace process as long as it is regulated by " an international mechanism "and never through Washington, in comments collected by the Al Jazeera pan-Arab chain.
"We will not accept the United States as the sole mediator in any negotiation with Israel," added Abbas, who has also warned that he will raise his situation before the United Nations Security Council once he has finished elucidating a joint response with his partners. the Arab League.