The OSCE office in the city of Mariupol in Ukraine is bombed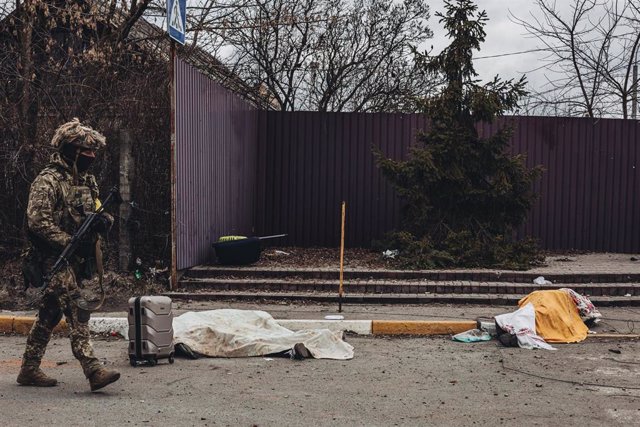 Follow live the latest news about the war in Ukraine
The Organization for Security and Co-operation in Europe (OSCE) reported Sunday that its headquarters in the Ukrainian city of Mariupol were bombed, damaging the building and burning two of the international mission's vehicles.
"The organization has received reports that the Mission's headquarters in Mariupol was damaged by shelling… the building was damaged and two Mission vehicles were set on fire," the OSCE said in a statement.
After the bombing, the organization announced its complete withdrawal from Ukraine: "The process of temporary evacuation of all members of the international mission is almost complete. The last remaining group – the boss and the senior management team – will now leave Ukraine," he said.
The OSCE reported on February 24, after Russian President Vladimir Putin announced a "military special operation" in Ukraine that it would "temporarily" evacuate all members of the international mission in the country.
The OSCE on Wednesday condemned the increasing shelling of Ukrainian cities "in the strongest possible terms" and called again on Russia to "cease hostilities immediately" and engage in "meaningful dialogue".