The 'Ocean Viking' rescues fifty people, including ten children, in extreme conditions near Malta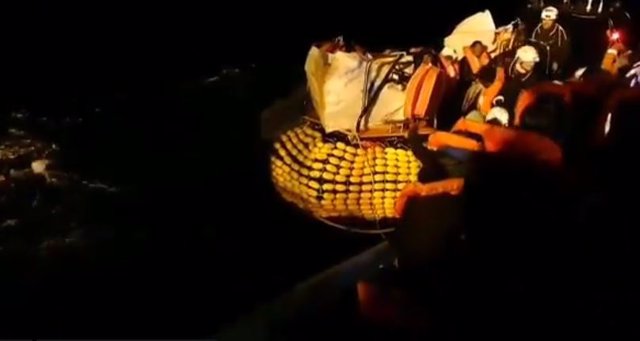 Rescue of the Ocean Viking of Doctors Without Borders near Malta – PHYSICIANS WITHOUT BORDERS
MADRID, Dec. 21 (EUROPE PRESS) –
The rescue ship 'Ocean Viking' has saved fifty people this morning, including 10 children and a baby, drifting in a wooden boat "overloaded and under extreme conditions" in the search and rescue area of ​​Malta after eight Search hours, as reported by Doctors Without Borders, operator of the ship with the NGO SOS Méditerranée.
All rescued are already aboard the ship, where they are receiving medical attention.
In total, the ship has rescued in the last hours almost 170 migrants counting the rescue operation carried out early Friday for the rescue of 112 people 23 nautical miles west of Libya, including 24 women, three of them pregnant , and 38 children, some only three months old.
More than 107,000 migrants and refugees have arrived this year by sea to the countries of southern Europe, a figure slightly below that registered in 2018. More than 1,200 people have lost their lives on these routes, of which at least 743 have deceased in the central area of ​​the Mediterranean.