The 'Ocean Viking' rescues 104 migrants in the Mediterranean, including 40 minors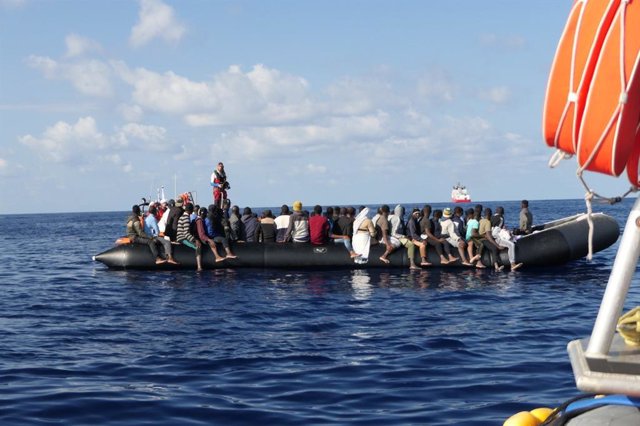 Rescue of the 'Ocean Viking' – TWITTER / @ MSF_SEA
MADRID, Oct. 18 (EUROPE PRESS) –
The 'Ocean Viking', the ship of the NGOs Médecins Sans Frontières (MSF) and SOS Mediterranée, has rescued 104 migrants and refugees on the coast of Libya, including more than 40 minors, including two babies, as reported by both organizations.
The rubber boat in which these migrants traveled was sighted by the crew of the 'Oceang Viking' when it was already in a dangerous situation, 50 nautical miles from Libya. These people are "all safe on board."
The MSF and SOS Mediterranée ship has resumed its search operations in the Mediterranean after landing 176 migrants and refugees in the port of Taranto on Wednesday, after being authorized by the Italian authorities.
At least 1,077 people have died this year trying to reach the shores of southern Europe, according to a report released Friday by the International Organization for Migration (IOM). More than half of the victims, specifically 692, correspond to the central Mediterranean area.