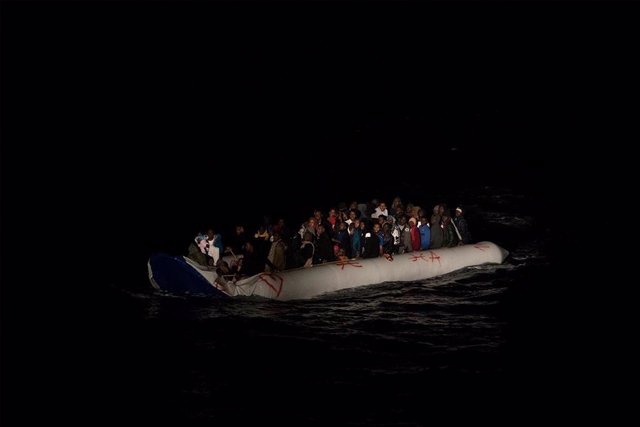 Rescue of migrants from 'Ocean Viking' – TWITTER / @ MSF_SEA
MADRID, Dec. 22 (EUROPE PRESS) –
The rescue ship 'Ocean Viking' operated by NGOs Medical Without Borders and SOS Méditerranée is heading east of Sicily (Italy) to guard against bad weather waiting to receive permission to dock in safe harbor with the 162 people who have rescued in the last 48 hours.
Doctors Without Borders remember that among the passengers of the ship there are five pregnant women and eight young children, and ask the authorities for help to ensure their landing.
"We have 41 children on board, including these eight children. The situation has stabilized for now, but we have asked the competent authorities to assign us a safe harbor to disembark as soon as possible," said MSF coordinator Aloys Vinard, ship board
The humanitarian coordinator has confirmed that the vast majority of those rescued have escaped from the detention centers in Libya, putting their lives in the attempt. "We are very concerned about how aware they are of the risks they face in their own safety. The conditions are very bad, we are in the middle of winter, but people are still escaping from Libya," he lamented.
Early Friday, the ship rescued 112 people 23 nautical miles west of Libya, including 24 women, three of them pregnant, and 38 children, some only three months old. A day later, and after eight hours of searching, he managed to get 62 other people out of the water in the rescue area of ​​Malta.
More than 107,000 migrants and refugees have arrived this year by sea to the countries of southern Europe, a figure slightly below that registered in 2018. More than 1,200 people have lost their lives on these routes, of which at least 743 have deceased in the central area of ​​the Mediterranean.