The number of daily cases of coronavirus outside its epicenter in Hubei falls for the fifth consecutive day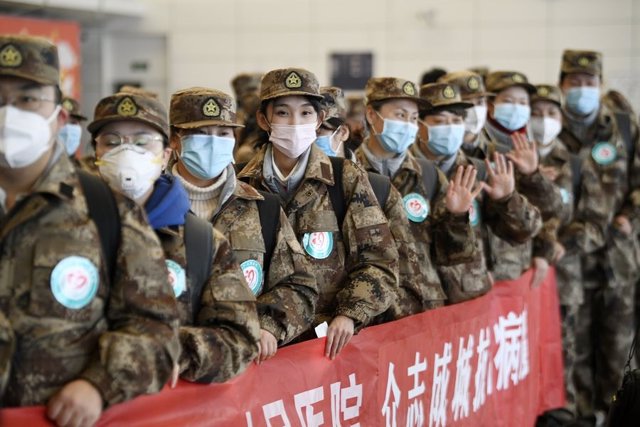 Chinese doctors prepared to fly from Yinchuan to Wuhan to fight the outbreak of the coronavirus – XINHUA
BEIJING, Feb. 9 (Xinhua / EP) –
Chinese medical authorities have found that the number of new daily cases of coronavirus outside the province of Hubei, the epicenter of the epidemic, has declined for the fifth consecutive day, demonstrating the effectiveness of containment measures set by the Government, according to understands the National Health Commission of the Asian giant.
This Saturday there have been a total of 509 new confirmed cases outside the province, 42.8 percent less than Monday's figure, according to commission spokesman Mi Feng.
The commission has raised this Sunday to 811 those killed by the outbreak and 37,198 those affected in the country, according to the latest data.
The number of new cases confirmed in other provinces during the last days was 890 (Monday), 731 (Tuesday), 707 (Wednesday), 696 (Thursday) and 558 (Friday).
"This shows that the joint prevention and control mechanism adopted by the different regions of the country, as well as the strict management (of the crisis)," said the spokesman.