The North Korean state news agency calls Biden "rabid dog about to be sacrificed"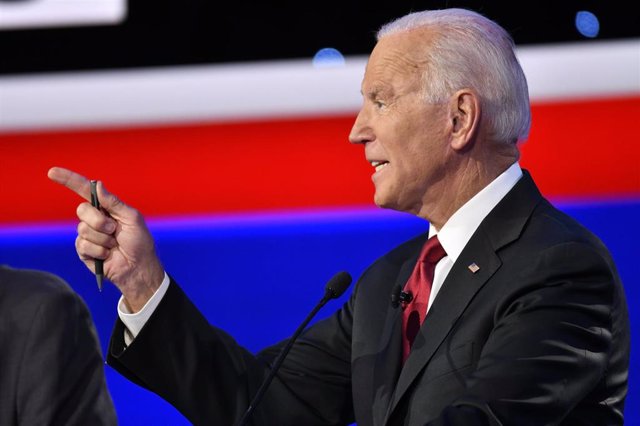 The cancidato to the primary of the Democratic Party Joe Biden. – photographer
SEOUL, Nov. 15 (Reuters / EP) –
The North Korean state news agency KCNA has called on Friday the former US vice president and candidate for the Democratic Party primaries ahead of the presidential elections of 2020, Joe Biden, "mad dog about to be sacrificed" for having messed with the leader of the country, Kim Jong Un.
Although the agency has not qualified how Biden insulted Kim, Biden has repeatedly criticized the policy of the president, Donald Trump, towards North Korea and has accused him of rubbing shoulders with a dictator.
KCNA has indicated that the former vice president is showing signs of "dementia" and that the time has come for him to "give up this life."
In this regard, he stressed that "he had the audacity to tarnish the dignity of the supreme leader of North Korea." "Rabid dogs like Biden can harm a lot of people if they are allowed to run. They must be beaten with a stick until death, before it is too late," he picks up the medium.
However, Pyongyang has highlighted its "personal and close relationship" with Trump for boosting the relationship between the two countries and diverting them from the "destructive and hostile" pattern that followed.
The leaders of the United States and North Korea have met three times to address the situation of their bilateral relationship and put an end to the Pyongyang nuclear program.
Last May, North Korea called Biden a "jerk" for criticizing Kim.