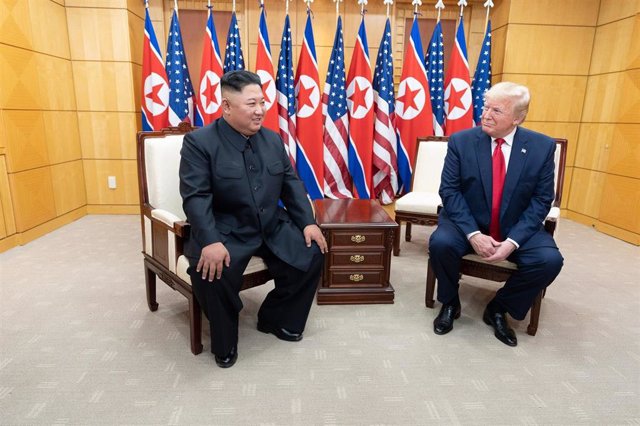 Kim Jong Un and Donald Trump – Shealah Craighead – Archive
MADRID, Dec. 5 (EUROPE PRESS) –
The North Korean regime has urged on Thursday the president of the United States, Donald Trump, to refrain from warnings and "metaphors" such as allusions to Kim Jong Un as 'Rocket Man', as they represent "a very dangerous challenge" to Pyongyang eyes.
Trump referred to North Korea on the margins of the NATO leaders summit in London, to warn that the United States would use force if it deems necessary and reiterate its mockeries to Kim. "He likes to launch rockets," he argued before the media.
"If you use statements and expressions that encourage the atmosphere of confrontation at a key moment such as the current one, it would seem senile," said North Korean Foreign Minister Choe Son Hui, in statements collected by the official agency of KCNA news.
Choe has acknowledged that the most annoying thing is the expression 'Rocket Man', first used by Trump in 2017. Then, Pyongyang already claimed that Trump was "an old deranged senile", in an escalation of tensions that resulted in an apparent approach and even in two summits between both leaders.
"If Trump's statements about the use of force and metaphor were a mistake, it would be a relief, but if they were a calculated provocation against us, things would be different," the vice minister added, according to the South Korean news agency Yonhap