The news that made us smile this week
Everyone needs a distraction now and then – so here are some of the things that put a little smile on our faces this week.
We hope they do the same to you.
1) This enthusiastic Olympic song
The gold medal here goes to the Norwegian Winter Olympic team and their loose interpretation of South Korean pop hit Gangnam Style, entitled Pyeongchangnam Style.
It was created for Norway's public broadcaster, features a chicken wig and is pretty difficult not to like.
2) This very British response to an earthquake
Congratulations to Louise Craig, from Connah's Quay in north Wales, who had this to say after a 4.4-magnitude earthquake shook parts of the UK.
"I get a lot of fat wood pigeons jumping up and down on my chimney and I first of all thought the noise was them but they must have put on a heck a lot of weight to make the house shake."
You can read more about the UK quake and the fat pigeons here
3) The world's greatest commute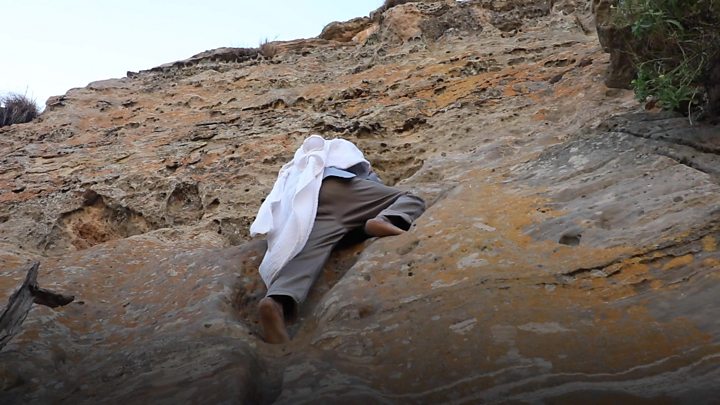 Our team filmed this about one man's amazing journey to work in Ethiopia – more than 33,000 people shared this from our Facebook page. Just sit back and enjoy.
4) This devoted couple
They are Guido Huwiler and his wife Rita Ruettimann from Switzerland.
Guido is the father of freestyle skier Mischa Gasser. He and Rita left their Swiss village last February to cycle 17,000km (10,600 miles) through 20 countries to see him compete in the Winter Olympics in South Korea.
"To arrive here and see my son waiting for us… we were really touched. I had no words," Guido said. *Sniff*
It's worth taking a look at the couple's journey on their Instagram feed.
Mischa ended up 11th of 12 in the freestyle skiing final on Sunday. Not that that matters.
5) This barrier-breaking skateboarder
Go Lola!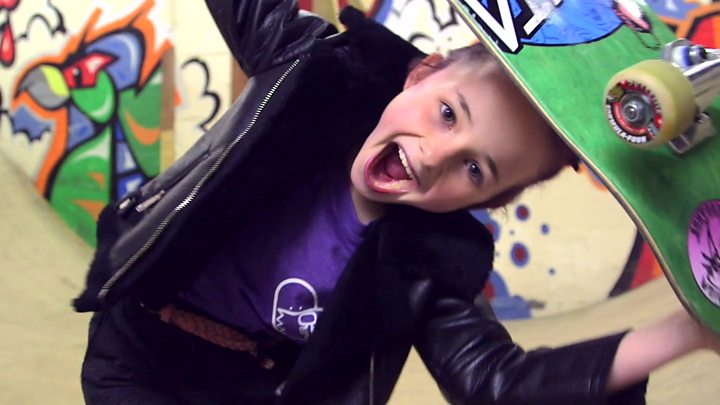 6) This outfit
From Gucci's women's collection during Milan Fashion Week, in case you were wondering.
7) This couple
We couldn't not mention this.
These two Canadian figure skaters are either a couple deeply in love or actors deserving of Oscars.
Scott Moir and Tessa Virtue been skating together since 1997 and are… very much in synch with one another, as you can see:
The surprising news? They're not an item, they say.
You can read more about Canada's love-in with the couple here
*Our next column will have less of a Winter Olympics theme.
8) This touching letter to a teacher
Written in response to the teacher's pet dog Charlie dying, it has all the feels and then some.
Here's some footage of Charlie if you want to see what he looked like: