The new Bolivian government asks Mexico to withdraw the asylum to the former Minister of the Presidency of Evo Morales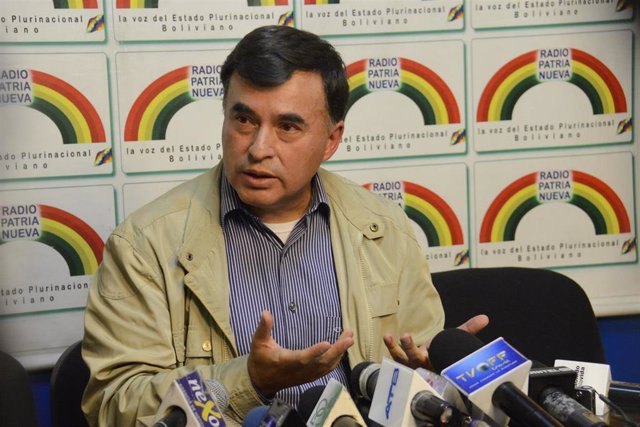 The former Minister of the Presidency of Bolivia, Juan Ramón Quintana – ABI – Archive
MADRID, Nov. 30 (EUROPE PRESS) –
Bolivia's Minister of Government, Arturo Murillo, has called on the Mexican Embassy this Saturday to withdraw asylum to former Minister of the Presidency Juan Ramón Quintana to undergo a criminal process for sedition and terrorism.
"In the case of Juan Ramón Quintana, clearly what the Mexican Embassy should do is leave it at the door for us to upload it to our cart and take it to proceed to the corresponding trial for sedition and terrorism," said Murillo in statements collected by the Bolivian news agency ABI.
Thus, Murillo has asked the Mexican diplomatic delegation to "not shelter criminals" at its headquarters and recalled that Bolivian authorities cannot enter that legation because it is considered a foreign territory.
"It is not correct. This man promised to make a Vietnam of Bolivia and almost succeeded. If it had not been for our Bolivian Police, for our Army, for the strength of the Bolivians, for all the Bolivians in the street, for the pititas in the streets, by force of women, children and youth, today Bolivia would be a Vietnam, "he argued.
The Government filed a criminal complaint against Quintana on November 22 for crimes of sedition and terrorism, but the former minister has been granted asylum by the Government of Mexico and remains at the Embassy of that nation in the city of La Peace. Bolivian Foreign Minister Karen Longaric has stressed that she will not be provided with the safe-conduct she needs to leave the country.
The Public Prosecutor's Office seized all requests for asylum or safe conduct from former government officials of former President Evo Morales investigated for the alleged crimes of terrorism and sedition.