The National Assembly of Venezuela will allow virtual voting for deputies in exile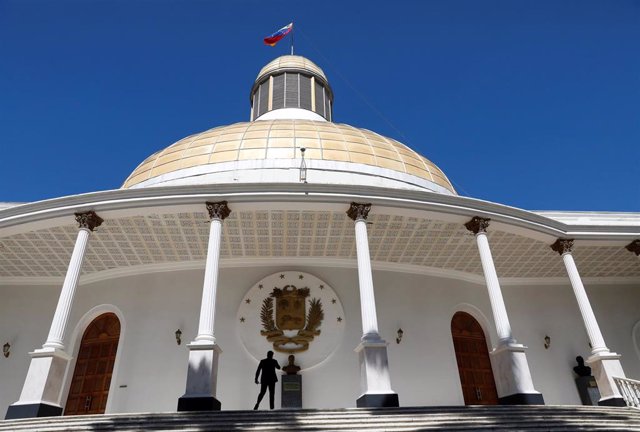 National Assembly of Venezuela – REUTERS / STRINGER. – Archive
MADRID, Dec. 17 (EUROPE PRESS) –
The National Assembly of Venezuela has approved on Tuesday a reform of its internal regulations to allow deputies to vote virtually, a maneuver aimed at deputies in exile.
The reform of articles 12, 43 and 56 of the Internal Regulations and Debates of the National Assembly has been approved by 93 votes in favor, although the 'Chavista' deputies have absent themselves from the vote. The only one who has remained there, William Gil, has expressed his rejection and threatened to challenge this measure in the Supreme Court of Justice.
"The reason for the modification is to offer the deputies who are in exile to fulfill their parliamentary functions through information and communication technologies (ICT)," Parliament said in a statement.
"What is being generated is the use, at crucial moments, of ICTs, so that the legitimate deputies who are outside the country can participate, debate and decide," explained opposition deputy María Beatriz Martínez.
The vice president of the ruling United Socialist Party of Venezuela (PSUV), Diosdado Cabello, had already advanced that the National Assembly was preparing such a maneuver so that the deputies in exile could vote for "Skype".
According to Cabello, the real purpose of the change in parliamentary regulations is to ensure that the president of the National Assembly, Juan Guaidó, will be re-elected on January 5, when his term expires, in accordance with the rules of rotation in the headquarters dome Legislative among the main parties of the Venezuelan opposition.
Guaidó, increasingly questioned in the opposition ranks for the lack of results, proclaimed himself "president in charge" of Venezuela on January 23, based on his legitimacy in his status as president of the National Assembly.
If it were not renewed for a second term in Parliament, it could also lose the position of "president in charge" of Venezuela, which would lead to opposition to a new leadership crisis amid its efforts to evict Nicolás Maduro from the Palacio de Miraflores
Apart from the internal struggle, the opposition denounces that it is the victim of a new judicial offensive that has led to the loss of at least 30 of the 167 seats with which the critical parties have Maduro.
The former president of the National Assembly, Henry Ramos Allup, has warned that more seats could be lost by January 5. On Monday, the Supreme Court of Justice ordered four other opposition deputies to be prosecuted for the alleged "corruption plot" in Parliament.