The National Assembly elects the opposition Luis Parra president in replacement of Guaidó, who denounces a coup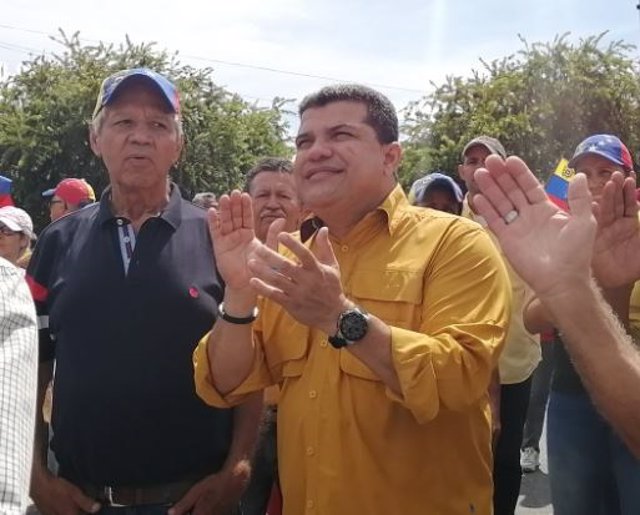 Luis Parra – TWITTER LUIS PARRA
MADRID, Jan. 5 (EUROPE PRESS) –
The National Assembly of Venezuela has elected the First Justice deputy Luis Parra on Sunday as the new president to replace Juan Guaidó. The vote, in which Parra has had the support of the official deputies, has been rejected by Guaidó and his faithful, who have denounced a "parliamentary coup d'etat."
Parra has been elected without Guaidó being present in a session held despite the fact that several deputies have not been able to access the parliamentary headquarters due to police controls.
"Going out to an electoral process is not a crime. Here we want the National Electoral Council (CNE) to be defined as the Constitution says. We will not disappoint it, we will continue above these extremes," said Parra, as stated the Venezuelan medium Effect Cocuyo.
From the self-proclaimed Government of Venezuela headed by Guaidó as president of the National Assembly, they have already denounced a "coup d'etat of the dictatorship of (Nicolás) Maduro against the National Assembly".
"Without votes or regulatory quorum, deputies of the PSUV and the corrupt fraction Clap swears false directive," denounced the Presidency of the Assembly headed by Guaidó in a statement.
Other deputies such as Freddy Guevara have stressed that the official Unified Socialist Party of Venezuela (PSUV), a minority in the National Assembly, "backed the deputies accused of corruption in the coup d'etat that they are giving to parliament." "They prevented the entrance of deputies to do this and still they did not even have a quorum, much less a majority," he denounced.