The National Assembly approves an agreement for the defense of Venezuelan migrants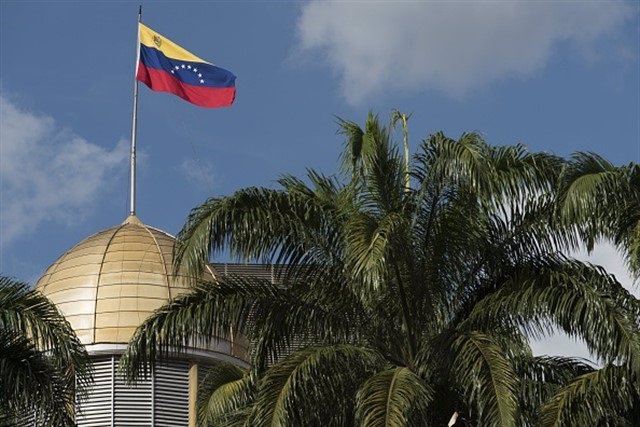 National Assembly of Venezuela. – GETTY – Archive
MADRID, 12 Feb. –
The deputies of the National Assembly (AN) of Venezuela have approved on Wednesday an agreement for the defense and protection of Venezuelans who are abroad, as reported by the local newspaper 'El Universal'.
The document, which has been approved with the vote of the majority of the deputies, rejects discrimination against Venezuelans, asks the countries of the region to create measures that reduce xenophobia attacks and promotes a policy of peace, solidarity and respect towards the citizens.
In addition, it requests to create campaigns in defense of Human Rights and seek better living conditions for migrants and refugees.
Deputy Renzo Prieto has indicated that Venezuelan migrants represent 14 percent of the population, so he has asked international governments to create mechanisms that reject Venezuelan discrimination.
"We must express our rejection of the actions and expressions of xenophobia against our Venezuelan immigrants, who have had to migrate forcibly due to the policies that the regime has implemented," he said during the ordinary session of Parliament in the Plaza Bolívar de Chacao.
In this regard, he has asserted that the situation in Venezuela is similar to that in Syria. "Nation with eight years at war, 65 percent of Venezuelan migrants are in Colombia, Peru, Chile and Ecuador … This situation is not due to a natural catastrophe," he said.
For his part, the deputy Carlos Valero said they are working to mitigate the xenophobia of Venezuelans abroad. "We fill gaps in labor and intellectual capacity in many countries with doctors, petroleum engineers, journalists, people who have a lot of preparation and who have to recover it for our country," he said.
Other parliamentarians such as Marialbert Barrios have taken the opportunity to thank the countries that have received and supported Venezuelan migrants and has advocated for the creation of better conditions for citizens to return to their country.
The agreement will be sent to the member countries of the Lima Group, the Organization of American States (OAS), the office of the UN High Commissioner for Human Rights, UNHCR and the International Commission for Migration.