The Mixed Commission of the Assembly of Bolivia approves the regulation of selection of members of the TSE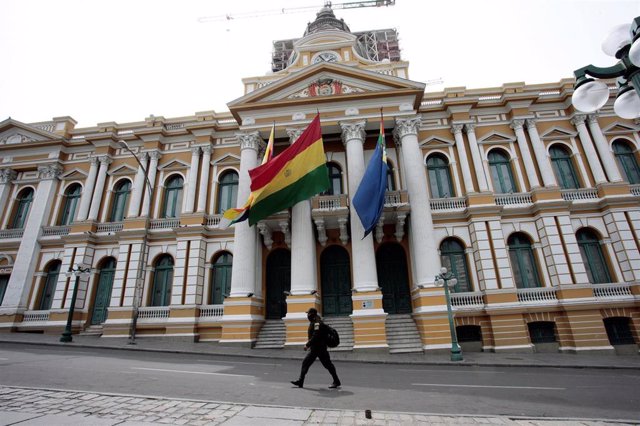 Legislative Assembly of Bolivia – REUTERS / STRINGER.
MADRID, Nov. 27 (EUROPE PRESS) –
The Joint Commission of Constitution of the Legislative Assembly of Bolivia has approved on Tuesday the regulation to elect the six new members that will make up the Supreme Electoral Tribunal (TSE), as reported by the senator of Democratic Unit (UD) Óscar Ortiz.
"Again, consensus has been reached to unanimously approve the Call regulations for the nomination of members of the Supreme Electoral Court," said Ortiz, who chairs the commission.
"I think it is a very important step because this allows us to give continuity to the enactment of the law that calls for new elections," he said, as reported by the local newspaper 'Página Siete'.
According to the call regulations, candidates for members must have a bachelor's degree, professional and academic background. Each of the candidates will be subjected to an evaluation of their knowledge of the Bolivian democratic system and electoral system through an interview.
In the same way, this selection will demand that the candidates have not militated in any party in the last ten years for the electoral process. Nor can they have any relationship with the current senators, members of the courts of justice and other authorities up to a fourth degree of consanguinity.
"What we are looking for is that there are people who are really independent and at the same time have the capacity to give that confidence and that tranquility to the Bolivian people of an electoral body that will ensure transparent elections," he said.
The regulations and the call for new members of the TSE must be approved by the Legislative Assembly on November 28. The vowel selection process must be completed within a period of 20 days.