The Mexican Police detains the two alleged perpetrators of the murder of the Fatima girl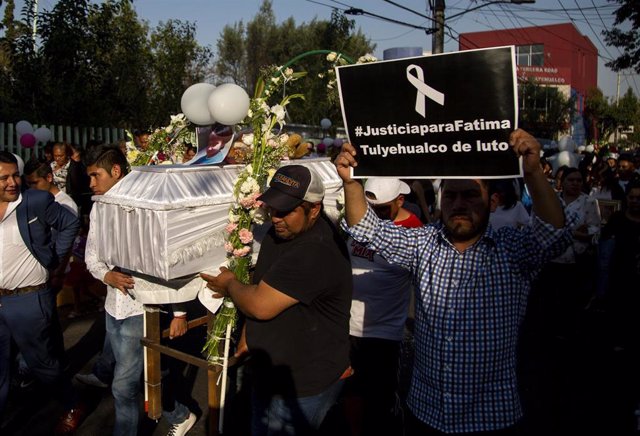 Funeral of the girl Fatima Cecilia – Jair Cabrera Torres / dpa
MADRID, Feb. 20 (EUROPE PRESS) –
The Mexican security forces have arrested a man and a woman as alleged responsible for the kidnapping and murder of the seven-year-old girl Fatima Cecilia, a case that has shocked society and the political class and has helped to rekindle the debate about feminicide in the country.
The mayor of Mexico City, Claudia Sheinbaum, confirmed on Wednesday the arrest of Giovana 'N' and Mario Alberto 'N', who were under arrest warrants issued by the Prosecutor's Office. Both were arrested in the municipality of Isidro Fabela, in the State of Mexico.
The National Guard has explained in a statement that the double arrest occurred at around 7:20 p.m. Wednesday (local time), after three men approached two military vehicles in Isidro Fabela to report that they knew the whereabouts of the fugitive couple.
In this way, the arrest has finally taken place less than 24 hours after the authorities publicly identified the alleged perpetrators of the kidnapping and murder of the child, who was found dead on February 14 with signs of torture.
Giovana would be the woman captured by the cameras next to Fatima on the day of her disappearance – February 11 – and, according to the researchers, she had lived intermittently for several months in the house of Fatima. The girl's mother offered to take her in after she said she suffered violence from her partner, according to the newspaper 'Milenio'.