The mayor of Santiago de Chile rules out resigning because of the outrage: "My job is to maintain public order"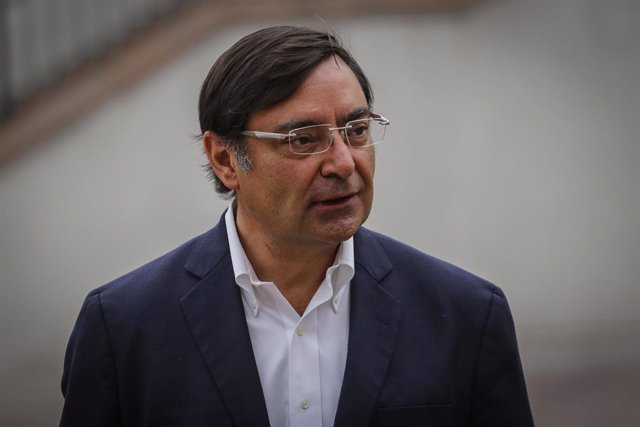 The Metropolitan Mayor of Santiago de Chile, Felipe Guevara. – AGENCIA UNO / SEBASTIAN BELTRAN GAETE
MADRID, Dec. 23 (EUROPE PRESS) –
The metropolitan mayor of Santiago de Chile, Felipe Guevara, has ruled out this Sunday to resign for authorizing the deployment of a thousand carabineros in Plaza Baquedano on Friday, which led to the outrage of a young protester, and has argued that his work "is maintain public order. "
The main parties of the Chilean opposition have demanded the resignation of Guevara, as well as the dismissal of the general director of Carabineros, Mario Rozas.
"Everyone can ask for whatever they want. My job is to maintain public order," Guevara said in an interview with Channel 13 collected by the local newspaper 'La Tercera'.
In this context, he has shown his support for Carabineros and has criticized that "there is a problem of prejudices" against the body. "There is a problem of prejudice and judging," he said.
"We live in a rule of law. So, calm down, guys: Why don't we wait for the institutions to work and the courts decide," he insisted, referring to the investigation that police officers carry out for the action of the agent who He was driving the vehicle that hit the young man, identified as Óscar Pérez, 20 years old.
In addition, he has said that he does not criminalize the social movement in Chile, but that "the Vandals" must be isolated. "What I saw on Friday was people with stones, with paintings to attack the police vehicles, hooded, I saw Molotov bombs, I saw shields to go fight with the police," he said.
"There were many crimes: attack on the public force, destruction of street furniture and much more," Guevara continued. "We as citizens have the power to detain someone who commits a crime. Police officers have an obligation," he defended.
In this context, Guevara has announced that he will meet Monday with Chilean government authorities. "But what I can tell you is that from Monday to Thursday we had a normal operation of the Plaza Italia. For the first time, after 60 days, public transport buses passed normally," he stressed.