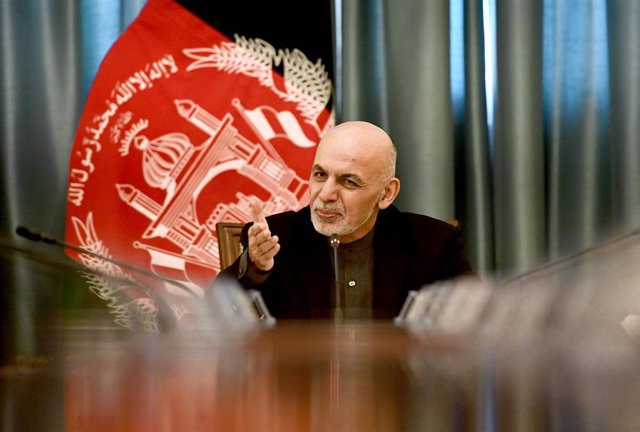 The president of Afghanistan, Ashraf Ghani – Britta Pedersen / dpa-Zentralbild /
MADRID, Dec. 26 (EUROPE PRESS) –
The main political rivals of the president of Afghanistan, Ashraf Ghani, have denounced again this Thursday electoral fraud, after the electoral commission granted him the victory in the presidential elections of September.
"I say with confidence, commitment and firmness that I will defend the votes of the people of Afghanistan," said current Prime Minister Abdulá Abdulá, who came in second. In recent weeks, he had protested against alleged irregularities in the count.
For its part, the former 'lord of war' and presidential candidate Gulbuddin Hekmatyar has stressed that "the war will not come to an end if this government continues (in power)."
"Peace is not possible unless there is an internal government acceptable to all parties," he has argued, as the Afghan television network Tolo TV has collected.
Along these lines, the politician Mohamad Karim Jalili, who has indicated that "peace is not a process managed by the government" and that "the Taliban do not want to sit down (to negotiate) with the Government, and particularly with the current one."
"Peace is a national process and the Presidential Palace cannot monopolize it. We will never achieve peace without a national spirit," he said.
Ahmad Zia Masud, former adviser to Ghani and currently in the ranks of the opposition, has stressed that "there is a need for a government based on the votes of the people to be formed so that there is a political structure oriented to the people."
The statements of the opponents have arrived three days after Abdulá himself presented more than 4,000 appeals against the preliminary results of the elections of last September 28.
The results announced by the electoral commission give the current president the winner with 50.64 percent of votes, compared to 39.52 percent of Abdulá, who hoped, at least, to reach a second round.
The third position, already at a great distance with the rest of the candidates, is Hemaktayar, with 3.85 percent of the votes. None of the remaining ten candidates exceeds two percent of the ballots.