The main informant about the Ukrainian scandal accuses Trump of endangering his family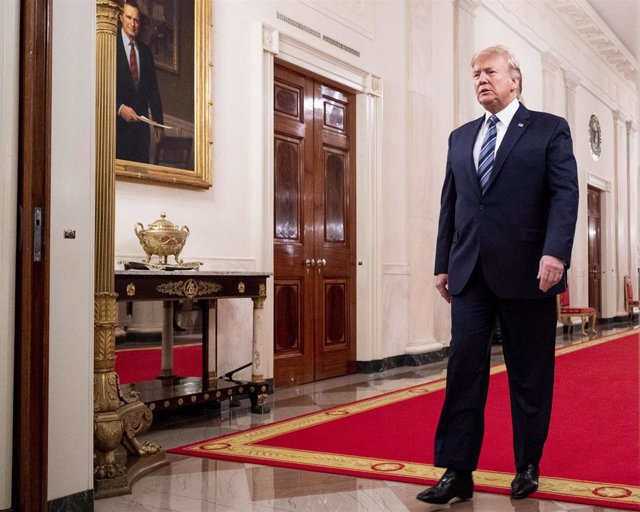 Donald Trump, president of the United States – Michael Brochstein
NEW YORK, Nov. 8 (EUROPE PRESS) –
The lawyer of the main informant on the Ukrainian scandal surrounding the president of the United States, Donald Trump, has sent a letter to the White House to end the attacks that his client is being subjected by the president and others responsible of the administration and that could endanger both your well-being and that of your family.
"I write to you with deep concern," denounces the complainant's lawyer, Andrew Bakaj, "that the president of the United States is employing such rhetoric that both my client, an intelligence community informant, and his family, could end up in physical danger. "
Since the existence of this informant was revealed, Trump and his closest circle of close friends have demanded that his identity be published and undermined his credibility by accusing him of partisanship. US law on anonymous complaints in the administration explicitly protects whistleblowers and states that their identity cannot be disclosed because they must be protected so that they can investigate the facts they report and do not become victims of persecution.
The individual, still under anonymity, has denounced that the White House, with Trump in the lead, put pressure on the Ukrainian government to give them any negative information about the business in Ukraine of the son of the former US vice president and possible Trump electoral rival next year, Joe Biden, with the ultimate goal of damaging his image.
In the letter of cessation and dismissal, addressed to the presidential lawyer Pat Cipollone and collected by the CNN network, the lawyer of the anonymous informant reminds President Trump "of the ethical and legal danger to which he is exposed" if someone ends up "hurting both the informant as to his family as a result of his behavior. "