The main British leaders come to vote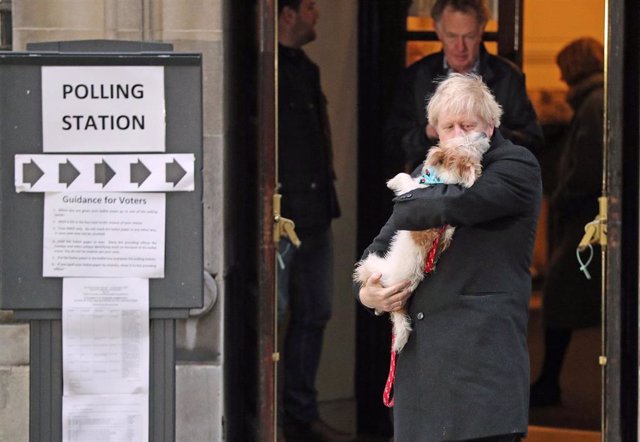 Boris Johnson goes to vote with his dog – Jonathan Brady / PA Wire / dpa
The leaders of the main British parties have come this Thursday morning to cast the vote in their respective polling stations, waiting for a long day that will end at dawn when the distribution of power in the new House of Commons begins to be known .
The early riser has been the current prime minister and leader of the conservatives, Boris Johnson, who has attended around 8.00 and accompanied his dog to a polling station in the London area of ​​Westminster, epicenter of political life in the Kingdom United.
The British 'premier' has insisted on his social networks in his main campaign messages, including his call to vote for the Conservative Party to "achieve Brexit" at the end of January, when the last deadline agreed with the Union expires European
The leader of the Labor Party, Jeremy Corbyn, who aspires to surprise in front of the 'tories', has voted in the Islington neighborhood, accompanied by his wife. The head of the Liberal Democratic Party, Jo Swinson, and that of the National Party of Scotland (SNP), Nicola Sturgeon, both in Glasgow, have also attended with their husbands.
The polling stations in the United Kingdom have opened their doors this Thursday at 7:00 a.m. (8:00 p.m. Spanish peninsular time) and will close at 10:00 p.m., when the vote count will begin. Most of the results will be announced in the early hours of Friday.