The Maduro Government denounces crimes against humanity in the ICTY for US sanctions.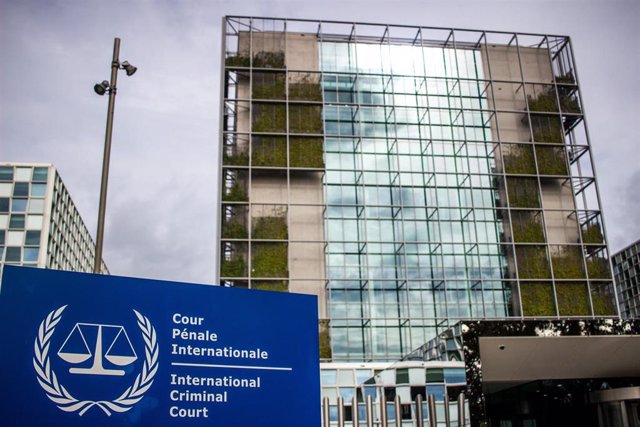 International Criminal Court (ICC) – Martin Bertrand – Archive
MADRID, Feb. 13 (EUROPE PRESS) –
Venezuelan Foreign Minister Jorge Arreaza has gone to the International Criminal Court (ICC) on Thursday to file a complaint against crimes against humanity against the US authorities for Washington's sanctions against Caracas.
"On instructions from the president, Nicolás Maduro, the foreign minister, Jorge Arreaza, arrives in The Hague and introduces a complaint to the International Criminal Court for crimes against humanity committed by the United States Government against the people of Venezuela," he announced. the Foreign Ministry via Twitter.
The Ministry of Communication has explained that the complaint in the TPI is part of the judicial offensive that Venezuela has undertaken in the international arena against the United States for "unilateral and illegal coercive measures imposed on the Venezuelan people since 2014".
Maduro announced Sunday that he will denounce the United States before the International Court of Justice (ICJ) for the sanctions issued against the Venezuelan state airline, Conviasa.
In recent years, the United States, as well as the European Union, Canada or Switzerland, has adopted numerous sanctions against Maduro and its environment ranging from travel bans to bank account embargoes.
The sanctions have intensified since opposition leader Juan Guaidó proclaimed himself "president in charge" of Venezuela last year with the stated goal of overthrowing Maduro. He has sought the support of more than 50 countries, including the United States.
The international front against Maduro has also knocked on the doors of the ICP. In 2018, six American countries – Argentina, Canada, Chile, Colombia, Paraguay and Peru – denounced the Venezuelan president in the Hague court for crimes against humanity, seeking support from France and Germany.
In response, the chief prosecutor of the ICC, Fatou Bensouda, opened that same year a preliminary investigation on "crimes against humanity allegedly committed in the territory of Venezuela since February 12, 2014," when the first wave of opposition protests broke out. .
The preliminary investigation is an initial approach to the facts to determine if there is a legal basis to open an official investigation, the next step before deciding whether or not to hold a trial.