The lowdown on the royal wedding after-party
Hosted by Prince Charles, who will have walked Meghan down the aisle hours earlier, 250 of the couple's closest friends and family have been invited to the evening reception at a 17-century royal retreat in the grounds of Windsor Castle.
Following an afternoon reception hosted by the Queen, which all 600 guests will attend, the select invitees will make their way at 7pm to Frogmore House.
A massive glass marquee, thought to have cost £300,000, has been erected in the 33-acre private gardens where Prince Harry and Meghan enjoyed picnics when they first started dating.
:: Full schedule of Harry and Meghan's big day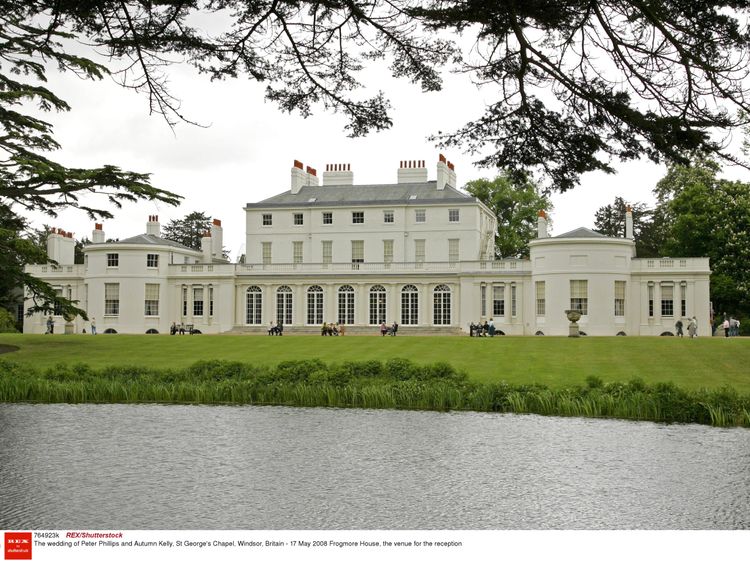 The Queen's eldest grandson, Peter Phillips, married Canadian Autumn Kelly at St George's Chapel in 2008 and they also had their reception at Frogmore House, named after the numerous chirping frogs that live in the gardens.
A sit-down dinner and dancing is on the cards for Harry and Meghan's guests, with best man Prince William set to give a speech which is unlikely to spare the groom's blushes.
But the big question is which of the couple's numerous celebrity friends will be entertaining the party and getting everybody up on their feet.
Pop superstar Elton John is believed to be performing for the couple, according to US celebrity website TMZ.
:: Who's going to Harry and Meghan's wedding?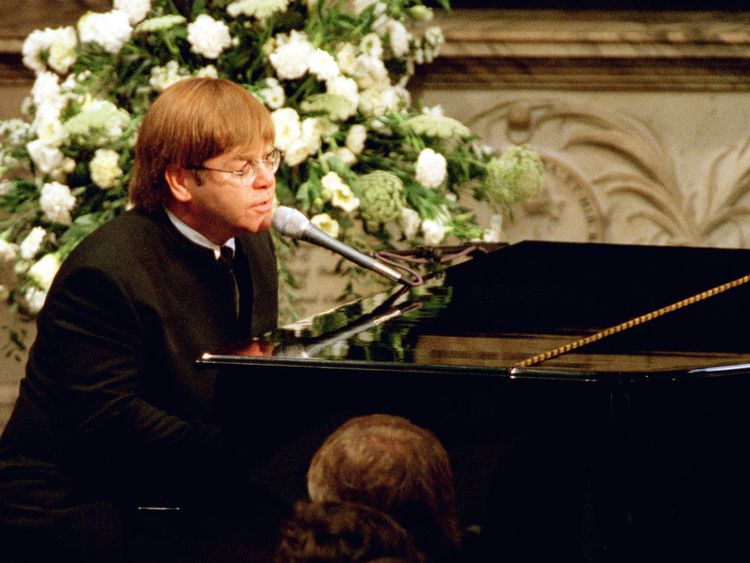 However, it is not known whether that will be in the wedding chapel or at the Frogmore reception, or both.
Sir Elton holds a special place in Harry's heart as the singer was a close friend of his late mother, Diana, and penned and performed Candle in the Wind for her funeral in 1997.
The Rocketman singer also attended William and Kate's wedding in 2011 and he has rescheduled two concert dates which were meant to be happening this weekend.
Keeping with the British theme, there were rumours the Spice Girls may also sing, with Mel B – Scary Spice – apparently letting slip that the band would be performing at the royal wedding.
:: Royal wedding 2018: The ultimate guide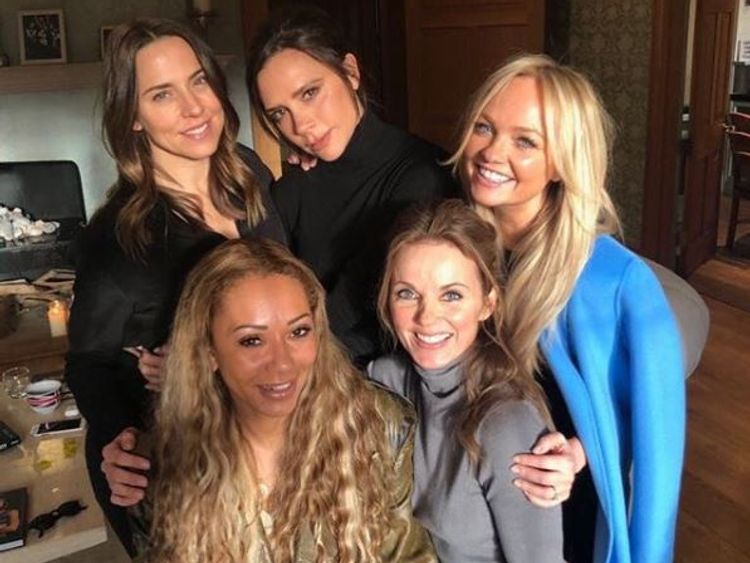 However, Mel C – Sporty Spice – then said she was "joking".
Chart toppers Ed Sheeran, Sam Smith and Stormzy have also thrown their hats in the ring, all expressing interest in playing for the newest royal couple.
As Hereford-born Ellie Goulding, a friend of Harry's, sang at William and Kate's wedding, it is unlikely she will perform at Saturday's reception.
:: Meghan Markle's Suits co-stars arrive for royal wedding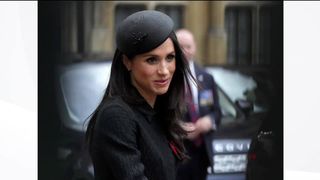 Some veteran acts could also be entertaining the couple and their friends and family.
Bruce Springsteen and Bryan Adams both played at the Invictus Games, which was where Harry and Meghan were seen together in public for the first time.
In 2016 Coldplay also performed at an event for Harry's charity, Sentebale.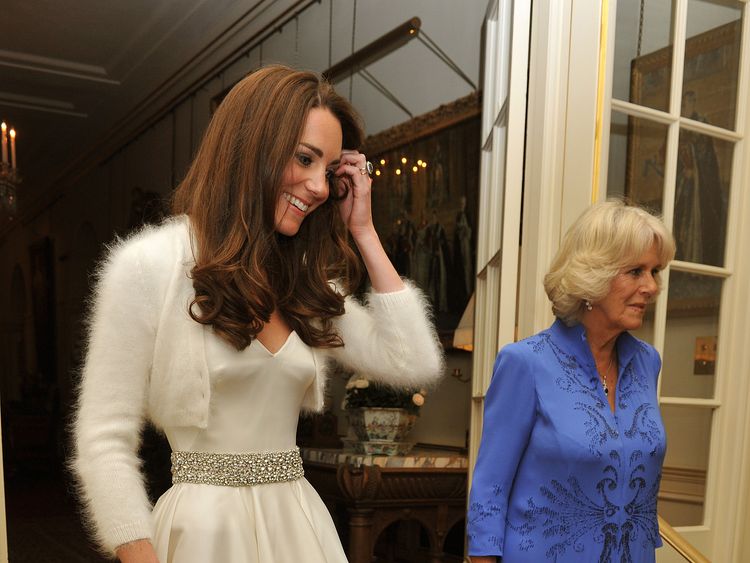 Another question will be what Meghan will be wearing for the reception.
Her wedding dress, which is rumoured to have cost £100,000 – paid for by herself – is sure to be the star of the show, just as Kate's was in 2011.
Like her future sister-in-law, she is expected to change into something which is a bit easier to dance in for the reception.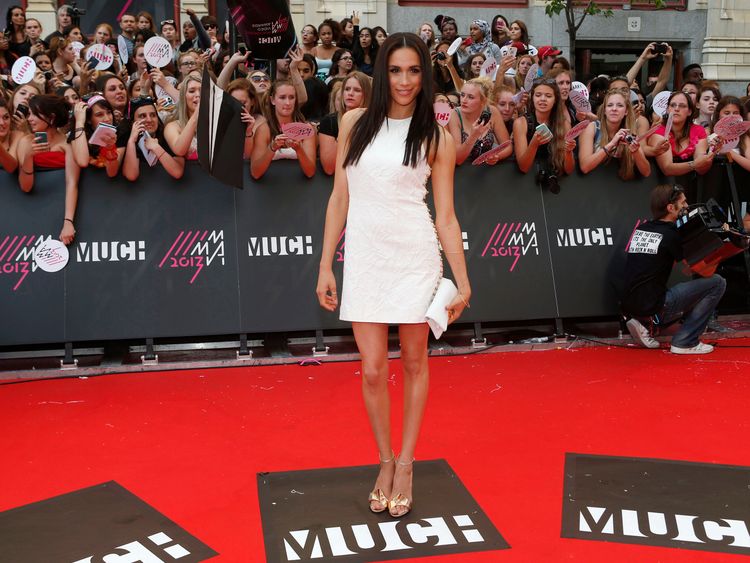 As an actress on the red carpet she is used to wearing striking, and sometimes revealing, dresses, so she could well choose something similar for the party.
Royal weddings have more British traditions than most, but Meghan is sure to bring some American traditions of her own – especially to the reception.
They have already bucked the British tradition of a fruit cake by having a lemon and elderflower sponge, and may well have more dainties at the after-party.
In America, during the cake-cutting ceremony the newslyweds feed each other the first two slices of the cake – and often stuff the cake into each other's faces.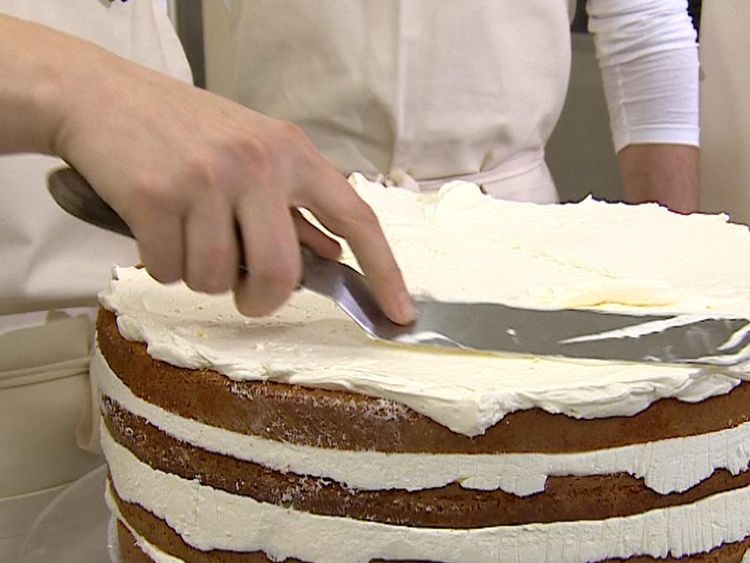 The first dance in the UK takes place after the cake-cutting, but in America, the couple usually have the first dance immediately after they are announced into the dining room.
Meghan is likely to toss her bouquet into a crowd of single female guests, but whether Harry will follow the American tradition of lifting up the bride's gown to pull off a garter and fling it into a group of his friends, remains to be seen.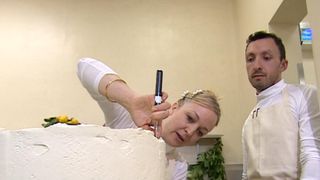 In the UK, the father of the bride usually gives a speech, but as Thomas Markle cannot attend, her mother, Doria Ragland, may give a speech.
Harry and William, as the best man, will both give speeches as is traditional in the UK.
However, what is very untraditional in the UK but very American, is the bride giving a speech.
With Meghan's acting background and experience of giving passionate speeches about charitable causes she supports, she is also likely to give an address.
She previously said she is not having a matron of honour as she could not pick between her good friends.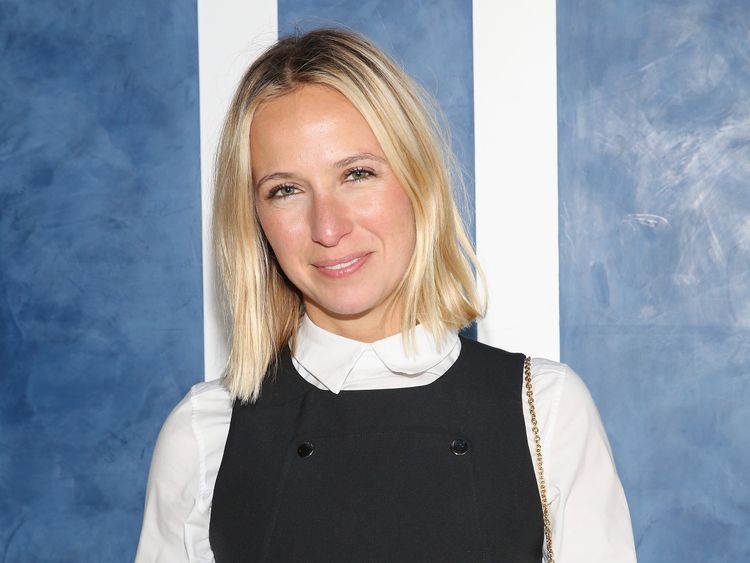 However, as it is tradition in America for the chief bridesmaid to give a speech, either – or all – of her her best friends, Jessica Mulroney, Lindsay Roth and Misha Nonoo could give a speech.
It is not known whether there is a noise curfew for Frogmore House, but because it is fairly secluded it is thought the party could go on into the early hours of Sunday.
The Royal Family, including the newlyweds, will stay at Windsor Castle but the guests will leave from one of the estate's many exits – where photographers will not be allowed access to.