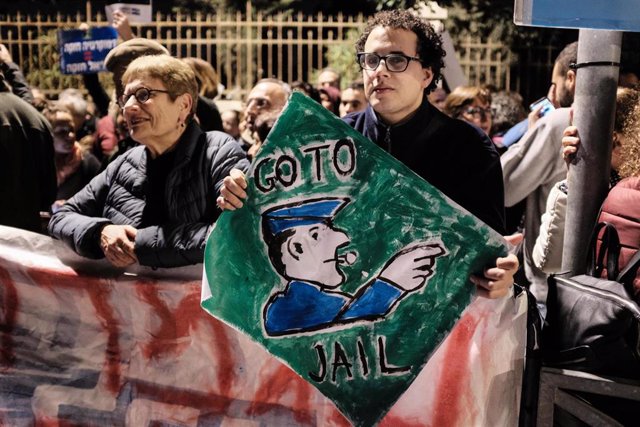 Protest against Benjamin Netanyahu – Nir Alon / ZUMA Wire / dpa
MADRID, Dec 8 (EUROPE PRESS) –
The Likud party of the acting Prime Minister of Israel, Benjamin Netanyahu, will announce tonight if he opts for the election of his new leader – Netanyahu or a substitute – through a process of primaries.
The formal accusation of the Attorney General of the State of Israel against Netanyahu, for fraud, bribery and abuse of trust in three cases of corruption has caused strong tensions in his party. Some voices call for a regeneration process through primary elections, hence the Central Committee of this formation meets tonight in Tel Aviv.
So far only the deputy Gideon Saar, who was Minister of Education of Netanyahu, has openly questioned that the acting prime minister continues to lead the party and has urgently called for primaries.
However, other Likud figures such as the president of Parliament, Yuli Edelstein, would be willing to introduce themselves to primary schools, as reported by Channel 12 of Israeli television.
Edelstein is one of the heavyweights of the Likud that has remained silent after the official accusation against Netanyahu, but now seems to move token to try to replace the Israeli leader at the head of the Likud.
If he and Saar presented themselves to some primaries, perhaps Netanyahu would have a better chance of being re-elected leader because the vote against the prime minister would be divided.
According to Channel 12, the president of the Knesset has been probing the situation in recent days to see what would be his chances of winning a primary against Netanyahu and has held meetings with various figures of the party.