The Lebanese Police carried out on Saturday the repression "more brutal" since the beginning of the protests, according to HRW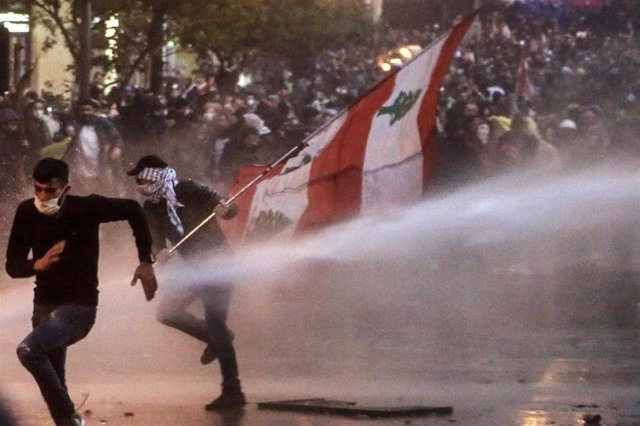 Clashes in Lebanon – Marwan Naamani / dpa
MADRID, Jan. 19 (EUROPE PRESS) –
Lebanon's riot police used "excessive force" against the mostly peaceful protesters who gathered last night in the center of the capital, Beirut, according to the conclusions of the NGO Human Right Watch, which has condemned the police action as the "most brutal repression" since the beginning of national anti-government protests on October 17.
At least 220 people were injured during the serious riots, concentrated near the headquarters of the Lebanese Parliament, on a night of violence that forced the country's president, Michel Aoun, to deploy to the Army.
According to the organization, the riot police "threw tear gas directly at the protesters instead of above the crowds, causing serious injuries when the boats hit the protesters in the head."
The agents also threw tear gas inside the Mohamad al Amine mosque, "where women, children and the wounded had taken refuge from violence" and rubber bullets against the protesters, one of whom ended up half blind. the impact of a projectile.
HRW, citing local media, has also denounced that "the riot police beat and arbitrarily arrested the injured protesters as soon as they were discharged from the hospitals."
The protests were understood as the culmination of a 'week of anger' against the authorities in the face of the political and economic crisis that the country has been going through for months and the stagnation of the talks for the formation of the new Executive.