The leader of the Liberal Democratic Party resigns after losing her seat in the elections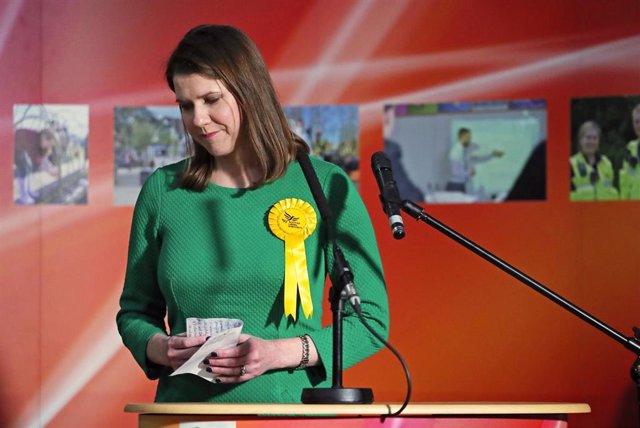 Jo Swinson, leader of the Liberal Democratic Party – Jane Barlow / PA Wire / dpa
The leader of the Liberal Democratic Party, Jo Swinson, has submitted her resignation after the bad results harvested by her formation in the general elections on Thursday, in which she has failed to revalidate her seat by a Scottish constituency, the newspaper reported. The Guardian '.
Swinson has lost the seat in the Scottish constituency of Dunbartonshire East by only 149 votes apart from the candidate presented by the Scottish National Party (SNP), Amy Callaghan. Swinson won his seat in 2017 by a difference of more than 5,000 votes. The defeat in his constituency comes five months after Swinson was elected to lead the Liberal Democrats.
After confirming the loss of his seat, Swinson has announced in a statement his resignation with immediate effect as leader of the Liberal Democratic Party and has admitted that the election result has been "enormously disappointing" in his constituency and throughout the country because the prime minister Boris Johnson now has a comfortable majority to carry out his Brexit plan.
"This is clearly a blow for liberal values ​​but there are millions of people across the country who defend them. By being together to fight for them we can create a positive future," Swinson explained.
The outgoing leader of the Liberal Democratic Party has announced that there will be an internal electoral process in her party at the beginning of 2020 to decide who gets the Liberal Democratic reins. Until then, the formation will be provisionally led by the current 'number two', Ed Davey, and party president Sal Brinton.