The leader of Scotland will request permission for a new referendum before Christmas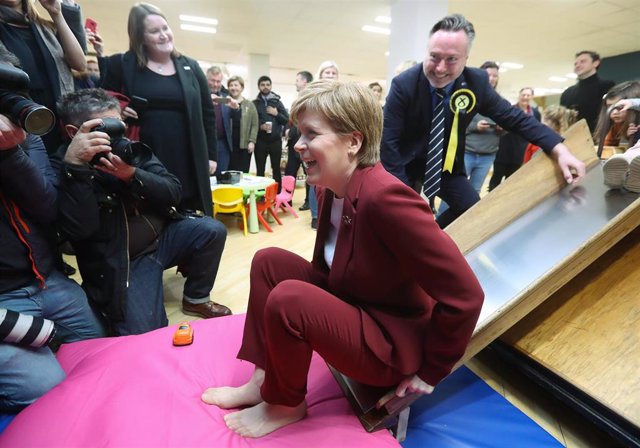 Nicola Sturgeon – Andrew Milligan / PA Wire / dpa
LONDON, Nov. 1 (Reuters / EP) –
The main minister of Scotland, Nicola Sturgeon, announced this Friday that before Christmas he will ask the British Government for permission to hold a new independence referendum, which would once again put on the table the secession that was already rejected in September 2014.
Sturgeon, who had already expressed his intention to convene a new consultation in 2020, has ensured that he wants to activate section 30 of the 1998 law on the return of competences this year, according to which the Scottish Parliament can initiate procedures to raise the Independence to citizens.
"We will deliver the petition from section 30 to Downing Street, regardless of who it is, before Christmas," said Sturgeon, who considers "vital" for "Scotland to take control of its future."
In the 2014 referendum, only 45 percent of the voters supported the independence option, compared to 55 percent who chose to continue to be part of the United Kingdom. Sturgeon has argued that the context is now different due to Brexit, rejected in June 2017 by a majority of Scots.
The debate also includes the early parliamentary elections in the United Kingdom, scheduled for December 12, and in which the Conservative Party of the current Prime Minister, Boris Johnson, starts again as a favorite. Both Johnson and his predecessor, Theresa May, have been reluctant to endorse the secessionist claims of Sturgeon.