The last official count of the presidential gives the victory to Morales without the need for a second round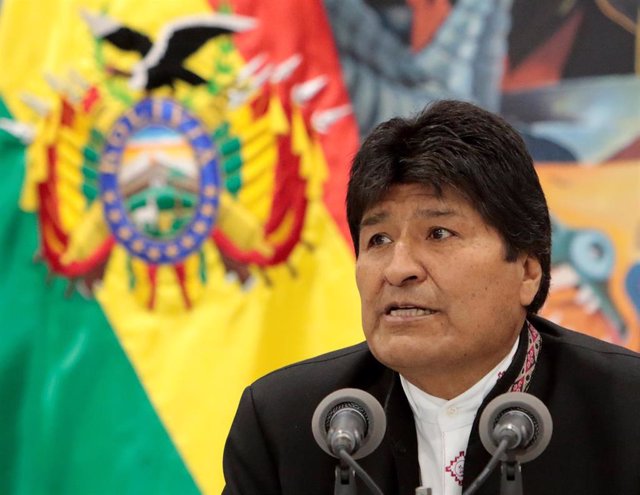 The president of Bolivia, Evo Morales, in an appearance – REUTERS / STRINGER.
MADRID, Oct. 24 (EUROPE PRESS) –
The last data of the official count of the presidential elections held on Sunday in Bolivia gives victory to the current president and candidate of the Movement for Socialism (MAS) party, Evo Morales, with an advantage of more than 10 percentage points over the second classified, the opponent Carlos Mesa, which means his victory in the elections without the need for a second round.
With 98.19 percent of the votes counted, Morales achieves 2.83 million votes, representing 46.8 percent of the ballots, compared to 2.22 million supports obtained by Mesa, 36, 73 percent of the total.
These results confirmed by the Supreme Electoral Tribunal imply an advantage of 10.07 percentage points, which in fact supposes that there will be no second round in the presidential elections, since Bolivia's electoral legislation establishes that if the advantage of the most voted candidate against the second exceeds ten percentage points, a second round of elections is not held.
Given the controversy created by the allegations of fraud by the opposition and the delay in the transmission of electoral results, both the Organization of American States (OAS) and the Episcopal Conference of Bolivia have asked the authorities to hold a second back in the presidential as a way to overcome the electoral crisis, taking into account that the advantage of ten points has been overcome by few tenths.
"In line with the reports and pronouncements of international organizations, such as the OAS and the European Union and the opinion expressed by the president of the Bolivian Episcopal Conference, Monsignor Ricardo Centellas, we believe that a second round, with impartial supervision, is the best democratic departure at the moment we live, "said in a statement the general secretary of the Episcopal Conference of Bolivia, Monsignor Aurelio Pesoa.