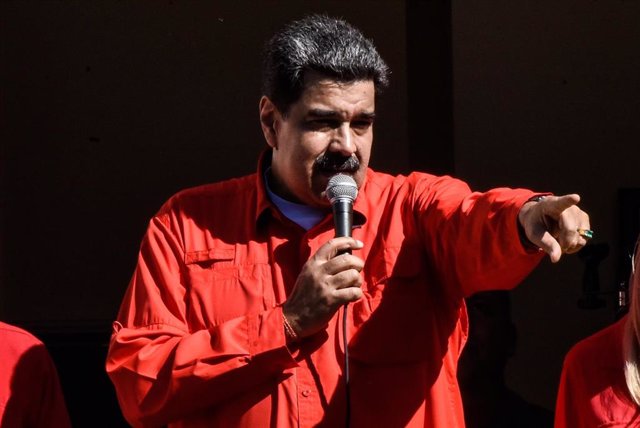 Nicolás Maduro – GETTY IMAGES / CAROLINA CABRAL
MADRID, Feb. 10 (EUROPE PRESS) –
The Russian authorities have rejected Monday the threats of the Administration of the American president, Donald Trump, on the imposition of new sanctions against Moscow for his support to the Government of Nicolás Maduro and have branded this type of "harmful" practices.
The Kremlin tilda "da ñ inas" US sanctions against Russia for supporting the Government of Maduro
"We believe that many countries suffer because of this practice, we consider it contrary to International Law," Kremlin spokesman Dimitri Peskov said during a press conference.
On this issue, he said that "the United States especially, but also other countries, unfortunately use these restrictions very frequently against third countries." "They are actions that are illegal under International Law," he reiterated.
Peskov has also accused Washington of using this type of practice "more and more often" to ensure that its "own interests" are reached in commercial and economic matters, as reported by the Sputnik news agency.
Thus, he has condemned the words of the US special envoy for Venezuela, Elliot Abrams, who warned Russia last week that "he will soon discover that his continued support for Maduro is no longer free."
In a clear allusion to Russia, he regretted that there are countries that "continue to benefit from the regime" and urged "precautions" as the scenario could vary.
Russian Foreign Minister Sergei Lavrov met Friday with Maduro and accused the United States Government of promoting a "popular uprising" in Venezuela.
Lavrov, who considers the sanctions imposed by Washington on Caracas to be "unacceptable and illegal," blamed the economic recession in Venezuela for "attempts to overthrow Nicolás Maduro using even force."
On the other hand, he expressed Russia's support for the Venezuelan parliamentary elections scheduled for 2020 which, in his opinion, constitute "the only possibility" for "the radical sectors of the opposition to participate in the political future of Venezuela."