The Kremlin confirms that Putin will participate in the summit on Ukraine in Paris on December 9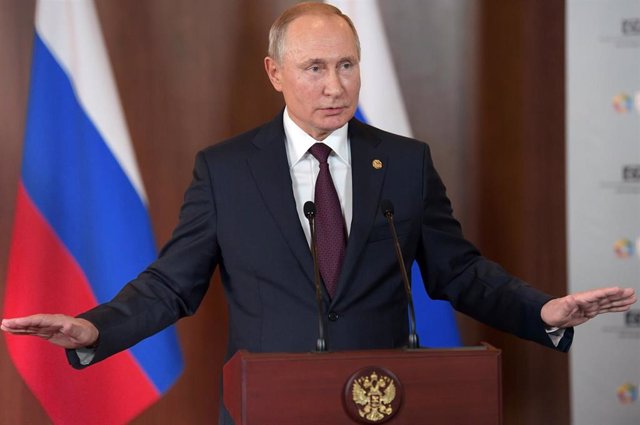 Vladimir Putin in Brasilia at a summit of the BRICS group – Dmitry Azarov
MADRID, Nov. 18 (EUROPE PRESS) –
The Kremlin has confirmed on Monday that Russian President Vladimir Putin will participate in a summit in the Normandy Quartet format that will be held on December 9 in Paris with the aim of ending the war in eastern Ukraine.
In an appearance before the press, Dimitri Peskov, the Kremlin spokesman, said that preparations for the Paris summit with the Normandy Quartet format "are already underway and have entered their final stretch." "In the afternoon we will inform you about an international telephone conversation. It will be largely related to the preparations for the summit in the Normandy format that is currently scheduled for December 9," he said, according to the news agency Sputnik .
The Gala Presidency reported on Friday that leaders from France, Germany, Russia and Ukraine will participate in the summit that will take place in Paris to address a solution to the situation in eastern Ukraine. Until this Monday, the Kremlin had not confirmed Putin's assistance.
Peskov said on Monday that Putin will participate in the summit but has not wanted to comment on Russia's expectations for this meeting. In recent weeks, Russia and Ukraine have had gestures of approaches to try to end the war in eastern Ukraine, including an exchange of detainees that was completed in September.
On Monday, Russia is scheduled to release the three ships of the Ukrainian Navy that the Russian Coast Guard seized when they sailed through the waters of the Kerch Strait, in the Azov Sea, at the end of November 2018.