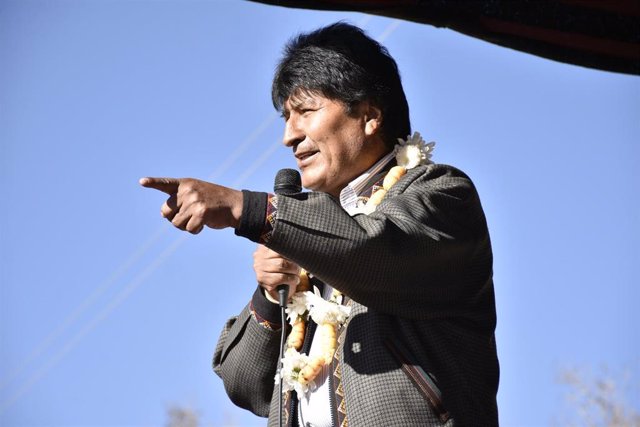 The former president of Bolivia, Evo Morales – ABI – Archive
MADRID, Jan. 1 (EUROPE PRESS) –
The Supreme Electoral Tribunal (TSE) has dismissed two remedies raised to request the cancellation of the legal status of the Movement To Socialism (MAS) of former President Evo Morales.
The Justice of Bolivia refuses to outlaw the party of Evo Morales
"Unanimously, the Plenary Chamber of the TSE dismissed these demands because none of them suits the causes of loss of legal personality of political organizations," explained the TSE in a statement collected by the Bolivian newspaper 'Los Tiempos'.
In addition, for the TSE, the MAS is legally entitled to participate in the electoral processes of 2020. It is expected that new general elections will be called in June to restore constitutional order after the "irregularities" of the October elections and the resignation on 10 November of Morales, forced by protests and lack of support from Police and Army.
The decision was made based on a "detailed and informed analysis of Bolivian legislation" and taking into account "international doctrinal" elements.
"Those who asked for the proscription of the MAS are the coup plotters, the undemocratic ones, the heirs of (the dictator Hugo) Banzer. The only thing we ask of the new members of the Supreme Electoral Court is to apply the law without partializing with any party or citizen group" , Morales has pointed out since his exile in Argentina through his Twitter account.
The requests were based on the irregularities detected in the elections of October 20, but neither Law 026 on Electoral Regime nor the Law on Political Organizations provides for the illegalization of parties for committing electoral crimes. In any case, these crimes would be personally attributable.