The Jordanian King reiterates to Abbas his support for the "just and legitimate rights" of the Palestinians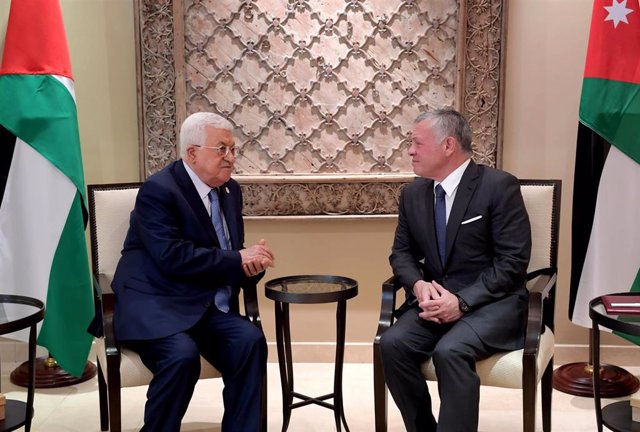 Mahmoud Abbas and Abdullah II – Mohammed Al Ateeq / APA Images via / DPA – Archive
MADRID, Jan. 31 (EUROPE PRESS) –
The king of Jordan, Abdullah II, has transferred this Friday to the president of the Palestinian Authority, Mahmoud Abbas, Jordanian support in defense of the "just and legitimate rights" of the Palestinians, in full debate over the presentation of the peace plan from the United States.
Abdullah II has reiterated the "firm position" of Jordan, which also goes through the defense of a Palestinian state under the pre-1867 borders and "with East Jerusalem as the capital," according to the official Petra news agency. In this regard, he has called to work for a "just and global peace" that also respects International Law and UN resolutions.
Jordan "will proceed, in close cooperation with its Palestinian and Arab brothers and in cooperation with the international community, to discuss the next phase," says Petra's note, which does not go into further details about possible future measures.
Abbas, for his part, thanked Abdalá II for his support, which "reflects the deep and fraternal relations between Palestinians and Jordanians," according to the Wafa news agency.