The Italian Coast Guard moves 180 rescued migrants to Lampedusa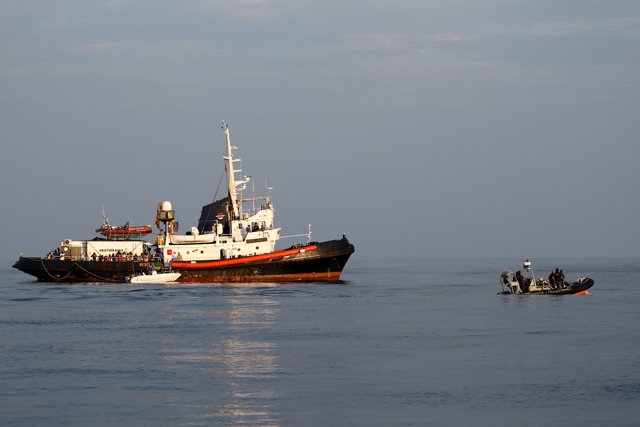 The Italian Coast Guard moves 180 rescued migrants to Lampedusa – REUTERS
ROME, Oct. 16 (EUROPE PRESS) –
The Italian Coast Guard has taken 180 migrants and refugees rescued on the Mediterranean Sea to the island of Lampedusa on Tuesday, although it initially proposed transferring them to Malta because the patera had been located in waters under Maltese competition.
Coast guards have explained that the vessel was located about 35 nautical miles from Lampedusa, in the rescue area of ​​Malta, after a phone call and an aerial sighting. The Maltese authorities requested collaboration from Italy, which sent three ships to the area.
Given the "precarious" situation of the patera, the 180 migrants were transferred, who were initially going to be transferred to the port of Valletta. The worsening of the meteorological and maritime conditions, however, has led the Coast Guard to proceed to the landing finally in Lampedusa.
The incident coincides with another rescue carried out by the Maltese forces of 76 migrants, after the NGO AlarmPhone denounced that requests for help had been ignored for "more than six months."
In addition, the 'Ocean Viking', the rescue boat of Doctors Without Borders (MSF) and SOS Mediterranée, has docked Wednesday in the port of Taranto after permission given by the Italian Government to land the 176 people located at sea Saturday and Sunday.