The Israeli Parliament gives the green light to the imputation of Netanyahu for corruption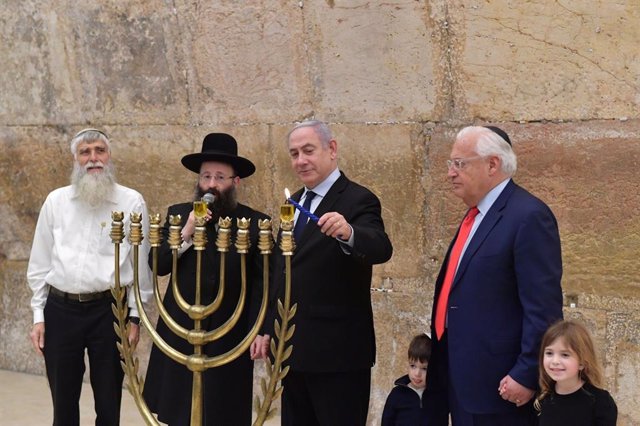 Israeli Prime Minister Benjamin Netanyahu – ISRAEL GOVERNMENT
JERUSALEM, 12 Jan. –
The legal adviser of the Knesset or Israeli Parliament, Eyal Yinon, issued an opinion on Sunday that the president of the chamber, Yuli Edelstein, cannot prevent the formation of a parliamentary commission that decides on the immunity of Prime Minister Benjamin Netanyahu , thus formally giving free imputation for corruption.
Edelstein will not be able to block the request of 65 of the 120 House deputies, who had to decide on the immunity of Netanyahu in principle only in the case of a formally constituted government. The Netanyahu environment was intended to take advantage of this legal loophole to avoid it, since it is currently in operation.
Once the commission rejects Netanyahu's immunity petition, corruption charges may be filed in the Jerusalem District Court and the trial will begin.
Israel's attorney general, Avichai Mandelblit, filed a statement of charges against Netanyahu in November for bribery, fraud and abuse of trust in three cases of corruption in which he is implicated. The prime minister has denied these charges and has asked Parliament to grant him immunity.