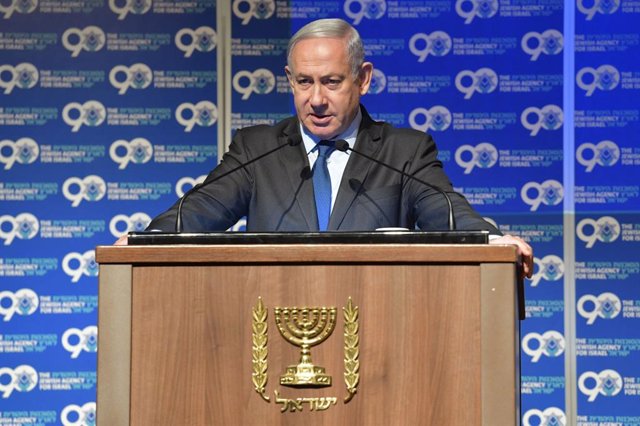 Israel's Prime Minister Benjamin Netanyahu – Koby Gideon / GPO / dpa
JERUSALEM, Nov. 25 (EUROPE PRESS) –
Israel's attorney general, Avichai Mandelblit, issued a legal opinion on Monday that dismisses the three ways in which the opposition intends to unseat Benjamin Netanyahu as prime minister, so he will likely remain in office. Mendelblit himself was the one who formally charged Netanyahu last Thursday for bribes and other corruption offenses.
In the first place, Mandelblit explains that the fact of being acting prime minister does not prevent, from being disqualified by a court, staying in office himself until a new prime minister was elected, reports the newspaper 'The Jerusalem Post '
He also rules out his disqualification due to the mere fact that he has been charged and does not accept that Netanyahu be left to form a government because it is a hypothetical issue and there are no signs that Netanyahu will form a government in the near future.
This opinion of the Israeli attorney general is not binding, but it will have significant weight if the Israeli Superior Court of Justice has to be pronounced.
Meanwhile, the political 'impasse' continues in Israel after two consecutive elections without a clear result that allows a stable government to be formed.
This same Monday Netanyahu has assured that his party, the Likud, is negotiating a unity government with the first political force in the last elections, the Blue and White party of Benny Gantz. However, both Blue and White and Yisrael Beiteinu have denied it.
"We still have the obligation to form a unity government. The negotiations have not stopped. They continue," said Netanyahu, according to the newspaper 'Yedioth Aharonoth'.
Meanwhile, sources of Blue and White have stressed that the party "continues to make significant efforts to form a broad, liberal government and avoid new, expensive and unnecessary elections."