The Iraqi Government demands that the international community respect its sovereignty when assessing protests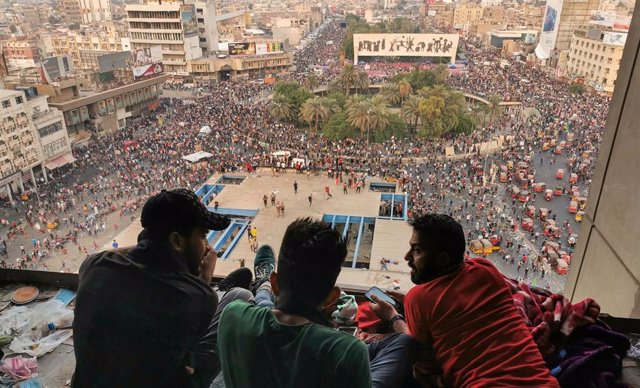 Protest camp at Tahrir Square in Baghdad – REUTERS / THAIER AL-SUDANI
MADRID, Nov. 3 (EUROPE PRESS) –
The Government of Iraq has asked the international community to express itself about recent protests in the country from "respect for Iraqi sovereignty."
"The Iraqi Government respects the will of the Iraqis to claim their rights guaranteed by the Iraqi Constitution that prove the right of Iraqis to elect their government in accordance with the democratic system without prejudice to public order and morals," said the Iraqi Foreign Ministry in a statement collected by the official news agency INA.
"No person, group, affiliation, or regional or international party should take advantage of the will expressed by Iraqis in this regard, or impose their intentions on them," the note added.
This statement has after a new day of protests against precariousness and corruption, concentrated in the capital, Baghdad and the port of Umm Kasar (in Basra, in the south of the country) that have left at least one dead and 211 injured .
Particularly serious has been the situation in the port, now released from the blockade to which the protesters were subjected yesterday after a police action with tear gas and beating of the baton to disperse the thousand congregates.
More than 250 people died in the month of October by the launch of tear gas canisters and rubber bullets against the protesters. These projectiles have caused death in cases of head or chest impact.